PainRelief.com Interview with:
Jason R. Levy, MD, FSIR
Vascular and Interventional Radiologist
Northside Hospital in Atlanta, Georgia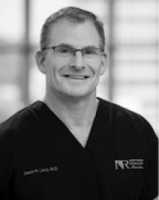 PainRelief.com: What is the background for this study?
Response: For patients whose cancer has spread to their bones, their pain is often treated using radiation, which can take weeks to provide relief. In our study we examined the effectiveness of Radiofrequency Ablation (RFA) for the palliative treatment of patients with painful osseous metastases.

Radiofrequency Ablation is a minimally invasive treatment that uses radiofrequency waves to create heat that kills tumor cells and destroys nerve fibers to reduce transmission of pain signals to the brain. The procedure was followed up with cement injections to help stabilize the bone and prevent fractures that often occur following other treatments.
PainRelief.com:? What are the main findings?
Response: We looked at pain reduction and quality of life outcomes of Radiofrequency Ablation in 218 cancer patients from Europe, the United States, and Canada. The patients were assessed intermittently through one year using standard measures of pain and quality of life. Our results showed significant improvements in both pain and quality of life as soon as three days after treatment. The effects of the procedure were also shown to be long lasting, with 83% of patients reporting clinically meaningful improvements in their pain 12 months after the procedure.
PainRelief.com: What should readers take away from your report?
Response: This minimally invasive treatment is both effective and long lasting. Because it can treat lytic bone metastases, a common type of bone tumor found in many cancer patients, it is an option for a wide range of patients. What sets our results apart are the significant advantages of RFA over radiation. Not only does RFA provide relief to patients quicker than radiation, but the lack of bone fractures that occurred after RFA sets it apart, as radiation has been known to cause these kinds of fractures. We hope that this treatment will be available to even more patients with metastatic cancer earlier in their treatment path.
PainRelief.com: What recommendations do you have for future research as a result of this work?
Response: Our study primarily included patients who were much further along in their treatment path, and as a result were near the end of their lives. To better understand the effectiveness of this treatment, more research should be conducted to examine the potential effect of RFA as a treatment for cancer patients earlier in their diagnosis.
Any disclosures? This research was funded by Medtronic.
Citation:

OsteoCool Tumor Ablation Post-Market Study (OPuS One)
Abstract presented at the SIR annual scientific meeting
March 20-26, 2021. The study abstract, number 78, can be found at sirmeeting.org.
The information on PainRelief.com is provided for educational purposes only, and is in no way intended to diagnose, cure, or treat any medical or other condition. Always seek the advice of your physician or other qualified health and ask your doctor any questions you may have regarding a medical condition. In addition to all other limitations and disclaimers in this agreement, service provider and its third party providers disclaim any liability or loss in connection with the content provided on this website.