PainRelief.com Interview with:
Dr PANG Chun Yiu Johnson
Assistant Professor
School of Health Sciences
Caritas Institute of Higher Education
Hong Kong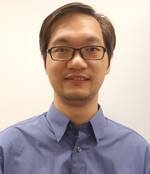 PainRelief.com: What is the background for this study?
Response: As a practicing physiotherapist for over 20 years in an outpatient setting at a government-based hospital, I had encountered difficult situations where patients were suffered with long-term pain that pervious treatments were ineffective or wasn't long lasting.

Dry needling is a treatment technique that I had always been interested and practicing even during my college times. With years of practice, it has become a skill that I specialized in and received promising results from most of my patients.

However, like most techniques, it has its limitations. Microtrauma inducted by the puncturing of the needles elicit inflammatory response that activate mast cells proliferation to promote tissues healing. As a result, the effectiveness of dry needling depends on the expertise and skill of the practitioners to accurately locate the problematic structure for the insertion of needles.

The inconsistency results of studies with dry needling can be attributed to the absence of a standardized approach and inaccuracies related to needle targeting and advancement.

With that in mind, I wanted to investigate and validate a method that can enhance the accuracy of needle advancement and improve the effectiveness of dry needling. Through constantly researching evidence-based publications, coincidently I came across an article that incorporated ultrasound guidance into dry needling on treating shoulder impairments. The results were promising, both in patient's feedback and ultrasound imaging, since the practitioner was able to clearly identify the problematic structure under ultrasound guidance. This had inspired me to further investigate the effectiveness of ultrasound-guided dry needling on different musculoskeletal conditions.