PainRelief.com Interview with:
Stuart L. Silverman MD FACP FACR
Clinical Professor of Medicine, Cedars-Sinai Medical Center and UCLA School of Medicine
Medical Director, OMC Clinical Research Center
Beverly Hills, CA 90211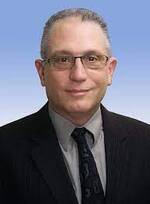 PainRelief.com: What is the background for this study?
Response: As a practicing rheumatologist, I am aware that prior studies have shown variation in medical care, pain management and treatment with opioids by race and social economic status.  Suboptimal treatment of pain in patients with osteoarthritis (OA) may also disproportionately burden racial minorities and Medicaid recipients. 

Studies have shown that African Americans are nearly 1.5 times as likely to have symptomatic knee OA than White patients even when adjusting for other factors.  Similarly, they also have a higher prevalence of symptomatic and radiographic hip OA.  Analyses of Medicare data has shown evidence of persistent racial disparities for joint arthroplasty usage and surgical outcomes.
Continue reading