PainRelief.com Interview with:
Andra Smith, Ph.D.
Full Professor, School of Psychology
University of Ottawa, Ottawa, ON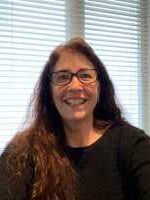 PainRelief.com:  What is the background for this study?
Response: The process of going through breast cancer treatment is challenging enough on its own and can continue to impact cancer survivors long after treatment ends. One of the common side effects of breast cancer treatment is the development of chronic neuropathic pain (CNP), which for many women is debilitating and difficult to manage. Medications are not always effective and quality of life, cognitive abilities, and overall well-being can be reduced due to this pain. Knowing personally and from previous research how effective mindfulness can be for well-being, it made sense to introduce a mindfulness-based stress reduction program (MBSR) to these women going through chronic neuropathic pain due to breast cancer treatment. Mindfulness has occasionally been dismissed as a 'fad' so it was important to investigate the impact of an MBSR program with objective measures that could provide empirical evidence of its effects within this population. Dr. Poulin had the clinical resources and participants for the study while Dr. Smith had the imaging expertise. Together we performed a brain imaging (MRI/fMRI) study with women more than a year following treatment for breast cancer, suffering from chronic neuropathic pain. We scanned them all before and after either an MBSR program or usual care, assessing brain health, resting-state brain activity, and neurophysiological responses to emotional/pain-related words (Emotional Stroop task).    
Continue reading