PainRelief.com Interview with:
Andra Smith, Ph.D.
Full Professor, School of Psychology
University of Ottawa, Ottawa, ON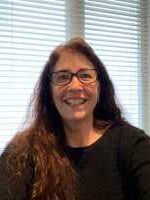 PainRelief.com:  What is the background for this study?
Response: The process of going through breast cancer treatment is challenging enough on its own and can continue to impact cancer survivors long after treatment ends. One of the common side effects of breast cancer treatment is the development of chronic neuropathic pain (CNP), which for many women is debilitating and difficult to manage. Medications are not always effective and quality of life, cognitive abilities, and overall well-being can be reduced due to this pain. Knowing personally and from previous research how effective mindfulness can be for well-being, it made sense to introduce a mindfulness-based stress reduction program (MBSR) to these women going through chronic neuropathic pain due to breast cancer treatment. Mindfulness has occasionally been dismissed as a 'fad' so it was important to investigate the impact of an MBSR program with objective measures that could provide empirical evidence of its effects within this population. Dr. Poulin had the clinical resources and participants for the study while Dr. Smith had the imaging expertise. Together we performed a brain imaging (MRI/fMRI) study with women more than a year following treatment for breast cancer, suffering from chronic neuropathic pain. We scanned them all before and after either an MBSR program or usual care, assessing brain health, resting-state brain activity, and neurophysiological responses to emotional/pain-related words (Emotional Stroop task).    
PainRelief.com: What are the main findings?
Response: The main finding of the structural MRI was an improvement in brain health (white matter integrity). The main fMRI results for the Emotional Stroop task included major reductions in brain activity following mindfulness-based stress reduction program in regions related to pain, emotional regulation, and cognitive processing. This was interpreted as a calming of their response to the emotion elicited by the pain-related words. Subjectively, both pain severity and pain interference, for the MBSR group, were also significantly reduced after the 8-week training.   
PainRelief.com: What should readers take away from your report?
Response: The really exciting take away is that we can see actual changes in the brain and in the way a person can alter their response to pain as a result of an mindfulness-based stress reduction program program. This study provides hope for easing the struggles of chronic neuropathic pain in women following breast cancer treatment. Some pharmacological therapies can have unfortunate side effects and this study provides hope that there are supplemental options for easing the struggles of CNP in these women.    
PainRelief.com: What recommendations do you have for future research as a result of this work?
Response: A longitudinal study to investigate the longer-term effects of the MBSR would be an avenue for future research. It would also be beneficial to investigate mindfulness interventions in patients with chronic neuropathic pain from issues other than breast cancer.
PainRelief.com: Is there anything else you would like to add?
Response: The world is a pretty stressful place and anything that can help a person get through it easier will be helpful, particularly those people who suffer from chronic neuropathic pain. The addition of mindfulness may significantly enhance their quality of life.
This work was supported by grants from the Canadian Institute for Health Research (CIHR) and the Canadian Breast Cancer Foundation (CBCF). The authors have no disclosures.
Citations:
Hatchard, T., Mioduoszewski, O., Khoo, E.L., Romanow, H., Shergill, Y., Tennant, E., Leeming, A., Fang, Z., Poulin, P., Smith, A.M. Reduced emotional reactivity in breast cancer survivors with chronic neuropathic pain following Mindfulness-Based Stress Reduction (MBSR): an fMRI investigation. Mindfulness. https://doi.org/10.1007/s12671-020-01546-9
Smith, A.M., Leeming, A.,* Fang, Z., Mioduoszewski, O.,* Hatchard, T., Schneider M., Poulin, P. (2020) Mindfulness Based Stress Reduction Alters Brain Activity for Breast Cancer Survivors with Chronic Neuropathic Pain: Preliminary Evidence from Resting State fMRI. Journal of Cancer Survivorship. DOI: 10.1007/s11764-020-00945-0
Mioduszewski, O., Hatchard, T., Fang, Z., Poulin, P., Khoo, E.L., Romanow, H., Shergill, Y., Tennant, E., Schneider, M.A., Browne, N., Smith, A. (2020) Breast cancer survivors living with chronic neuropathic pain show improved brain health following mindfulness based stress reduction: A preliminary diffusion tensor imaging study. Journal of Cancer Survivorship. 14(6), 915-922. DOI: 10.1007/s11764-020-00903-w
The information on PainRelief.com is provided for educational purposes only, and is in no way intended to diagnose, cure, or treat any medical or other condition. Always seek the advice of your physician or other qualified health and ask your doctor any questions you may have regarding a medical condition. In addition to all other limitations and disclaimers in this agreement, service provider and its third party providers disclaim any liability or loss in connection with the content provided on this website.