PainRelief.com Interview with:
Dr Brendon Haslam PhD
La Trobe University and The Florey Institute of Neuroscience and Mental Health
University of Melbourne
On behalf of the research team that is a collaboration of researchers from the University of South Australia, La Trobe University, University of Melbourne and University of California, San Francisco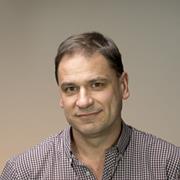 PainRelief.com: What is the background for this study?
Response: People who experience a stroke are three times more likely to experience chronic pain than the general population. Chronic pain following stroke has additional impact on stroke survivors, making it even harder for them to carry out everyday tasks related to their personal care, occupational and recreational activities. As a result, stroke survivors with chronic pain suffer additional disorders of mood, including depression, that further reduce their quality of life beyond that that is caused by the stroke itself.
Unfortunately, there is currently very little evidence to show effective treatments for stroke survivors with chronic pain. This includes the use of medications and other health therapies. In looking to understand chronic pain following stroke, and be able to develop new therapy approaches for this population, we explored how stroke survivors with and without pain perceive their own bodies. For this study, we particularly explored how they perceived their hand size to be.