PainRelief.com Interview with:
Serena L. Orr, MD, MSc, FRCPC, FAHS
Assistant Professor
Depts of Pediatrics, Clinical Neurosciences and Community Health Sciences
Cumming School of Medicine, University of Calgary
Director, Pediatric Headache Program
Alberta Children's Hospital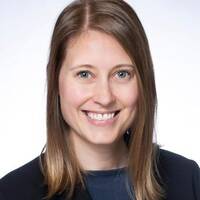 PainRelief.com: What is the background for this study?
Response: Stress has long been felt to be one of the most common trigger factors for migraine. However, there is very little data on the relationship between stress and pain severity in individuals with migraine on a day-to-day basis, and this relationship is even more poorly understood among individuals with more frequent attacks, such as those with chronic migraine (who have at least 15 days/month of headache, 8 or more of which meet criteria for migraine attacks).
This was a study that looked at daily electronic headache diary data for 136 adults with chronic migraine, using data from the N1-Headache application. In this study, we aimed to understand the relationship between perceived stress and pain severity in individuals with chronic migraine. Individuals completed 90 days of daily diary entries where they reported on their headache characteristics, and their perceived stress levels, measured on a scale of 0-10.
Continue reading