PainRelief.com Interview with:
Elizabeth K. Rutkowski, MD MS
Associate Professor of Neurology
Director, Neurology Clerkship
Assistant Director, Adult Neurology Residency Program
Medical College of Georgia
Augusta University Medical Center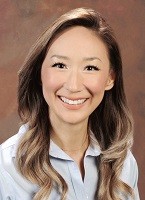 PainRelief.com: What is the background for this study?
Response We are looking at the long-term neurological effects of COVID-19. 80% of our subjects reported neurological symptoms with the most commonly reported symptoms being fatigue and headache.
Continue reading