PainRelief.com Interview with:
Elizabeth K. Rutkowski, MD MS
Associate Professor of Neurology
Director, Neurology Clerkship
Assistant Director, Adult Neurology Residency Program
Medical College of Georgia
Augusta University Medical Center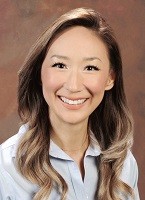 PainRelief.com: What is the background for this study?
Response We are looking at the long-term neurological effects of COVID-19. 80% of our subjects reported neurological symptoms with the most commonly reported symptoms being fatigue and headache.
PainRelief.com: What are the main findings?
Response: A third of our subjects demonstrated loss of smell sensation and a third demonstrated loss of taste sensation on our tests, which were performed on average at 4 months after infection, indicating that a significant proportion of subjects may have long-term smell and taste issues.
PainRelief.com: What should readers take away from your report?
Response: If you or a loved one is suffering from debilitating fatigue, brain fog, mood issues, insomnia, headaches, or persistent smell and taste disorders, you are not alone – these are common long-term COVID symptoms. Some symptoms, especially if noticeably affecting one's day-to-day activities, may require treatment from a neurologist or a physician with experience in long-COVID symptoms.
PainRelief.com: What recommendations do you have for future research as a result of this study?
Response: Our study revealed that self-reported symptoms do not always correlate with objective test data and thus anticipate that future research will be directed towards collection of test data via objective measures rather than relying solely on questionnaires, which may not accurately reflect severity of symptoms.
No disclosures
Citation:
Alex K. Chen, Xiaoling Wang, Lynnette P. McCluskey, John C. Morgan, Jeffrey A. Switzer, Rohini Mehta, Martha Tingen, Shaoyong Su, Ryan Alan Harris, David C. Hess, Elizabeth K. Rutkowski,
Neuropsychiatric sequelae of long COVID-19: Pilot results from the COVID-19 neurological and molecular prospective cohort study in Georgia, USA,
Brain, Behavior, & Immunity – Health, Volume 24, 2022,100491, ISSN 2666-3546,
https://doi.org/10.1016/j.bbih.2022.100491.
The information on PainRelief.com is provided for educational purposes only, and is in no way intended to diagnose, cure, or treat any medical or other condition. Always seek the advice of your physician or other qualified health and ask your doctor any questions you may have regarding a medical condition. In addition to all other limitations and disclaimers in this agreement, service provider and its third party providers disclaim any liability or loss in connection with the content provided on this website.