PainRelief.com Interview with:
Christine Lin | Professor
The University of Sydney                                           
Sydney Musculoskeletal Heatlh
Faculty of Medicine and Health, Sydney School of Public Health
Institute for Musculoskeletal Health                             
Gadigal Country King George V Building
Royal Prince Alfred Hospital NSW Australia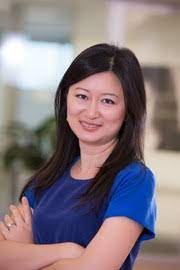 PainRelief.com: What is the background for this study?
Response: Opioids are one of the most commonly prescribed pain medicines for low back pain and neck pain, but before this trial we did not have robust, direct evidence that they are effective for acute low back pain and neck pain.
PainRelief.com: What are the main findings?
Response: We found that taking opioids did not relieve acute low back pain and neck pain in the short term, and led to worse outcomes in the long term. We randomly assigned people with acute low back pain or neck pain to take opioids or placebo (identical tablets but with no active ingredients) for up to 6 weeks, in addition to getting the best advise on how to manage their pain from their doctor. We followed these people up for 1 year.
At 6 weeks, people in the opioid group did not report lower pain levels compared to people in the placebo group. Nor were there differences in pain outcomes at 2 and 4 weeks, or in other outcomes such as physical function, recovery time, or quality of life.

Surprisingly at 1 year, people who took opioids had slightly worse pain and an increased risk of opioid misuse.