PainRelief.com Interview with: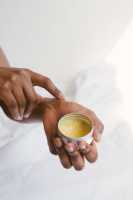 Debra A. Schwinn, M.D. (Committee Chair) – President-Elect of Palm Beach Atlantic University; former professor of anesthesiology, pharmacology, and biochemistry at the University of Iowa

Edmund J. Elder, Ph.D., R.Ph. – Director of the Zeeh Pharmaceutical Experiment Station, School of Pharmacy at the University of Wisconsin–Madison

·John T. Farrar, M.D., Ph.D. -Associate Professor of epidemiology and neurology, University of Pennsylvania School of Medicine 
PainRelief.com: What is the background for this study?
Response: Compounding is the process of altering or combining ingredients to create medications that are tailored for an individual. Typically, compounded topical pain creams – which are applied to the skin in the form of gels, lotions, or ointments – are used by patients who cannot tolerate oral pain medications.
However, compounded topical preparations are not subject to the same level of extensive testing and stringent regulatory oversight as FDA-approved products. There are a number of safety concerns associated with their use, ranging from minor skin irritations to drug toxicity.
In response, FDA asked the National Academies of Sciences, Engineering, and Medicine to convene a committee to make recommendations for how the available scientific data on safety and effectiveness should inform future prescribing decisions.
PainRelief.com: What are the main findings?
Response: The report found there is limited scientific evidence to support the safety and effectiveness of compounded topical pain creams in adults. The committee assessed 20 Active Pharmaceutical Ingredients (APIs) that are commonly used in compounded topical pain creams. Out of the 20 APIs reviewed, 3 individual APIs and 1 two-drug combination demonstrate potential clinical effectiveness in compounded topical pain creams.
When possible, providers should prescribe FDA-approved products. Pharmacists and providers who prescribe compounded topical pain creams should also educate their patients about how much to use, which conditions to use it for, and the potential risks.
Among the report's other findings about safety and effectiveness:
· The rate and extent of the drug's absorption into the skin and beyond is often unknown
· There is no clear clinical rationale for specific combinations of APIs and dosages used
· Labeling requirements for compounded preparations are often inadequate
Continue reading