PainRelief.com Interview with:
Dr. Radostin Penchev
Johns Hopkins Medicine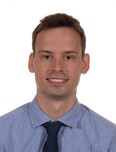 PainRelief.com:  What is the background for this study?  What are the main findings?
Response: Although fewer tha 600 people have travelled to space, human space travel is expected to exponentially surge with several companies now offering space excursions as well as with the establishment of the U.S. Space Force in 2019. In parallel with this effort, NASA plans to have a sustained presence on the Moon by 2028.

It turns out that more than 50% of astronauts experience back pain (termed space adaptation back pain) during their mission and are over 4 times more likely to suffer from herniated discs than the normal population. As such, physicians should anticipate a surge in space-related back pathology. More importantly, understanding the cause of back pain in astronauts may also improve the care for other austere environment populations including deep sea divers, fighter pilots and high-altitude explorers.
In this comprehensive review of the literature, we examined the epidemiology, potential causes, and treatments for spinal pain in astronauts.
Continue reading