PainRelief.com Interview with:
Bernard L Harlow, Ph.D.
Professor, Boston University School of Public Health
Adjunct Mayo Professor, University of Minnesota School of Public Health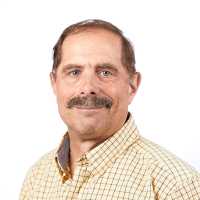 PainRelief.com: Would you briefly explain what is meant by vulvodynia?
Response: Vulvodynia is a chronic pain condition characterized by debilitating vulvar discomfort due to burning pain or pain on contact that occurs in the absence of clinically visible pathological findings or other identifiable disorders. It is estimated to affect approximately 8% of women by the age of 40 based on our previous research.
PainRelief.com: What is the background for this study?
Response: Little is known about this debilitating pain condition. However, previous studies suggest an association between urogynecological infections and vulvodynia. Given that personal hygienic behaviors, such as wearing tight fitting jeans or pants, and performing vaginal douching, increase the risk of gynecologic infections, we sought to determine whether these practices impact the risk of vulvodynia.

We studied approximately 200 women with and 200 women without clinically confirmed vulvodynia.