Chronic Pain Patients: Opioid Induced Constipation a Serious Concern After Surgery
PainRelief.com Interview with:
Jonathan Jahr, MD, DABA, FASA
Dr. Jonathan Jahr is an anesthesiologist in Los Angeles, California and is affiliated with multiple hospitals in the area, including UCLA Medical Center and UCLA Medical Center-Santa Monica. He received his medical degree from New York Medical College and has been in practice for more than 20 years.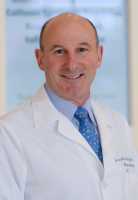 PainRelief.com: What is the background for this study? Why is it important?
Response: I have worked in the hospital setting for the past 25 years and have conducted multiple studies on different opioid and non-opioid strategies for managing both chronic and acute pain. I also co-edited a textbook entitled Essence of Analgesia and Analgesics. My background and the research I've done sets the stage for newer pain management protocols that can provide patients with significant pain relief, and improved satisfaction and outcomes due to fewer or avoided opioid related side effects (ORADS) such as opioid-induced constipation (OIC).
Continue reading