PainRelief.com Interview with:
Dr Anders Holt
Department of Cardiology
Copenhagen University Hospital–Herlev and Gentofte
Hellerup, Denmark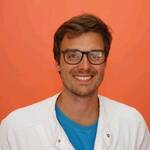 PainRelief.com: What is the background for this study?
Response: Type 2 diabetes mellitus has been related to cardiomyopathy and subclinical heart failure, as well as compromised kidney function. Likewise, nonsteroidal anti-inflammatory drugs (NSAIDs) can cause fluid retention and have been previously linked to heart disease. Thus, use of NSAIDs in patients with T2DM could be expected to increase risk of heart failure (HF), possibly by worsening already prevalent subclinical HF or by aberrating fluid balances. Specific recommendations for short-term use in patients with T2DM, along with exploration of proposed mechanisms, are scarce, especially considering that NSAIDs are among the most used prescription and over-the-counter drugs worldwide.