PainRelief.com Interview with:
Charles H. Hennekens, M.D., Dr.P.H, FACPM, FACC
Sir Richard Doll Professor and Senior Academic Advisor
Charles E. Schmidt College of Medicine
Florida Atlantic University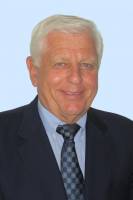 PainRelief.com: What is the background for this study? What are the main findings?
Response: About 29 million Americans use over-the-counter nonsteroidal anti-inflammatory drugs (NSAIDs) to treat pain. Every year in the United States (US),  NSAID use is attributed to  approximately 100,000 hospitalizations and 17,000 deaths. In addition, the U.S. Food and Drug Administration recently strengthened its warning about risks of non-aspirin NSAIDs on heart attacks and strokes. 

While each over the counter and prescription pain reliever  has benefits and risks, deciding which to use is complicated for healthcare providers and their patients.
Continue reading