PainRelief.com Interview with:
Dr Deanne Jenkin PhD
UNSW Australia,
now Research Fellow at The Daffodil Centre
Sydney, Australia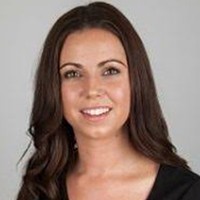 PainRelief.com: What is the background for this study? What are the main findings?
Response: At the time, long-term opioid use for chronic non-cancer pain was increasing and there were signs that their benefit was overestimated whilst the harms were underestimated. Our randomized trial found that after going home from fracture surgery, strong opioids were not better for pain relief compared to a milder, potentially safer opioid alternative.
PainRelief.com: What should readers take away from your report?
Response: Clinicians and patients should consider a less-is-more approach to pain management after uncomplicated bone fracture surgery. It makes good sense to avoid medications that can cause harm if they provide no greater benefit as was the case here -no better pain outcomes for the strong opioid group.
PainRelief.com: What recommendations do you have for future research as a result of this work?
Response: Further well designed, multicentre, placebo-controlled trials investigating pain management after surgery in general are warranted so evidence-based guidelines can be developed.
Citation:
Jenkin DE, Naylor JM, Descallar J, Harris IA. Effectiveness of Oxycodone Hydrochloride (Strong Opioid) vs Combination Acetaminophen and Codeine (Mild Opioid) for Subacute Pain After Fractures Managed Surgically: A Randomized Clinical Trial. JAMA Netw Open. 2021;4(11):e2134988. doi:10.1001/jamanetworkopen.2021.34988
The information on PainRelief.com is provided for educational purposes only, and is in no way intended to diagnose, cure, or treat any medical or other condition. Always seek the advice of your physician or other qualified health and ask your doctor any questions you may have regarding a medical condition. In addition to all other limitations and disclaimers in this agreement, service provider and its third party providers disclaim any liability or loss in connection with the content provided on this website.
Last Updated on November 20, 2021 by PainRelief.com