PainRelief.com Interview with:
Martin De Vita, CPT, MS, USA
Doctoral Candidate
Clinical Psychology Department
Syracuse University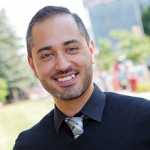 PainRelief.com: What is the background for this study? What are the main findings?
Response: Seemingly out of nowhere, cannabidiol (CBD) products became immensely popular. Cross-sectional studies showed widespread use among the public for various clinical conditions. Pain was by far the most commonly reason cited for using CBD. However, no human experimental pain studies had been conducted to evaluate the analgesic effects of CBD. A lot of people questioned whether CBD effects on pain were just a placebo.

To answer this question, we tested people's baseline pain responding using sophisticated equipment capable of delivering safe, but painful stimulation that activates and evaluates human nervous system processes. Then we administered either CBD or a placebo and re-tested these pain outcomes to see how they changed. We took it a step further and manipulated the information that participants were given about which substance they received. So in some conditions, participants were told they got CBD, even though it was just a placebo. In other conditions, participants were told they got an inactive substance, despite actually receiving CBD. This way, we could test whether simply telling someone that they had received CBD would have an effect on their pain. These are called expectancy effects and there is a large body of literature that supports this phenomenon.

When we looked at the data, we found that CBD analgesia was actually driven by both expectancies (placebo analgesia) and pharmacological action. We also found that these manipulations affected different pain outcomes. We found that both CBD and expectancies reduced pain unpleasantness but not pain intensity. The results were complex in that CBD and expectancies for receiving CBD differentially affected various outcomes. This was exciting because we are left with even more questions to investigate in future research.
PainRelief.com: What should readers take away from your report?
Response: CBD analgesia is complex and multi-faceted. It isn't a simple placebo effect, but instead involves pharmacological and psychological mechanisms that differentially engage central nervous system processes that control the pain experience.
PainRelief.com: What recommendations do you have for future research as a result of this work?
Response: Given the complexity of different clinical pain syndromes, more research needs to be conducted in specific clinical pain populations. We also need to conduct larger studies that enable us to see whether other factors (e.g., other medication/substance use) affect the results we observed in our preliminary work.
Martin De Vita is currently completing a clinical psychology internship at Brooke Army Medical Center, JBSA, TX. The view(s) expressed herein are those of the author(s) and do not reflect the official policy or position of Brooke Army Medical Center, the U.S. Army Medical Department, the U.S. Army Office of the Surgeon General, the Department of the Army, the Department of the Air Force and Department of Defense or the U.S. Government.
Citation:
Martin J. De Vita, Stephen A. Maisto, Christina E. Gilmour, Lauren McGuire, Elizabeth Tarvin, Dezarie Moskal. The effects of cannabidiol and analgesic expectancies on experimental pain reactivity in healthy adults: A balanced placebo design trial.. Experimental and Clinical Psychopharmacology, 2021; DOI: 10.1037/pha0000465
The information on PainRelief.com is provided for educational purposes only, and is in no way intended to diagnose, cure, or treat any medical or other condition. Always seek the advice of your physician or other qualified health and ask your doctor any questions you may have regarding a medical condition. In addition to all other limitations and disclaimers in this agreement, service provider and its third party providers disclaim any liability or loss in connection with the content provided on this website.