PainRelief.com Interview with:
Christina Abdel Shaheed PhD
Researcher and Academic
University of Sydney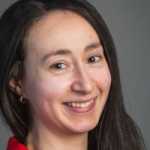 PainRelief.com: What is the background for this study? What are the main findings?
Response: Paracetamol (acetaminophen) is one of the most widely used drugs for pain relief globally. Our study (https://onlinelibrary.wiley.com/doi/full/10.5694/mja2.50992) examined the evidence on the efficacy of paracetamol versus placebo for 44 different pain conditions. There is strong evidence paracetamol provides greater pain relief than placebo for four conditions: craniotomy, knee or hip osteoarthritis, tension headache and perineal pain following childbirth, however sometimes the effects were very small.

Paracetamol was no more effective than placebo for acute low back pain. There is uncertainty regarding the benefits of paracetamol for the remaining 39 pain conditions. To note, most studies evaluated single doses of the pain reliever, which does not reflect typical use of the medicine.
---
PainRelief.com: What should readers take away from your report?
Response: If people are considering paracetamol for their pain, the recommendation is to:
Stick within the safe limits for using paracetamol (maximum 4 g daily for adults, which will vary depending on the formulation used).
Bear in mind there are different types of paracetamol products (long-acting, which should be taken less frequently, versus short-acting); and cold and flu preparations (including decongestant) and popular over-the-counter products for pain relief (including ibuprofen) can also contain paracetamol.
Do not use paracetamol for more than a few days at a time unless specifically advised to by a doctor or pharmacist.
Consider combining the medicine with other non-drug strategies to optimise pain relief, particularly for conditions like osteoarthritis e.g. exercise and healthy eating.
PainRelief.com: What recommendations do you have for future research as a result of this work?
Response: High quality clinical trials evaluating typical use of paracetamol are needed to resolve the uncertainty around its effectiveness for the majority of pain conditions.
Disclosures: Some of the authors on this study were also involved in the PACE trial which evaluated the efficacy of paracetamol vs placebo for acute low back pain.
Citation:
Abdel Shaheed, C., Ferreira, G.E., Dmitritchenko, A., McLachlan, A.J., Day, R.O., Saragiotto, B., Lin, C., Langendyk, V., Stanaway, F., Latimer, J., Kamper, S., McLachlan, H., Ahedi, H. and Maher, C.G. (2021), The efficacy and safety of paracetamol for pain relief: an overview of systematic reviews. Med J Aust, 214: 324-331. https://doi.org/10.5694/mja2.50992
The information on PainRelief.com is provided for educational purposes only, and is in no way intended to diagnose, cure, or treat any medical or other condition. Always seek the advice of your physician or other qualified health and ask your doctor any questions you may have regarding a medical condition. In addition to all other limitations and disclaimers in this agreement, service provider and its third party providers disclaim any liability or loss in connection with the content provided on this website.