PainRelief.com Interview with:
Dr Trevor Thompson BSc Hons, MSc, PhD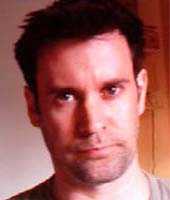 Senior Lecturer, Faculty of Education and Health
University of Greenwich
London,United Kingdom
PainRelief .com: What is the background for this study? What are the main findings?
Response: Pretty much everyone now is aware of the opioid 'crisis'. Opioid medications can offer highly effective pain relief for some, but also have addictive properties, side effects and provide unsatisfactory pain relief for many others. The Center for Disease Control and Prevention suggest that an estimated two million individuals in the US alone are addicted to prescription opioid analgesics, and this has been linked to over 17,000 overdose deaths and over $78 billion annual costs.
All of this has acted as a catalyst for renewed interest in non-pharmacological interventions for pain. Hypnosis is one such intervention and can be administered by a trained hypnotherapist or even as a simple 20-minute audio recording (usually in the form of relaxing imagery accompanied by suggestions of pain relief, e.g. 'imagine being completely filled with sensation of relief'). The degree to which hypnosis is effective for reducing pain, however, is not entirely clear and exaggerated claims for its efficacy have generally created scepticism. Clinical studies suggest hypnosis may be effective, but these data suffer from a number of limitations. We therefore analysed pooled data from controlled experimental studies that have used laboratory-induced pain (e.g. cold, heat, pressure etc), which can avoid some of the shortcomings of clinical data.
Meta-analysis of 85 studies consisting of 3632 participants supported the effectiveness of hypnosis and found that efficacy was strongly dependent upon hypnotic suggestibility. Compared to control conditions, pain ratings for hypnosis were 42% (p<.001) lower for individuals high in suggestibility and 29% (p<.001) lower for those with medium suggestibility.
PainRelief .com: What should readers take away from your report?
Response: That hypnosis has to be worth a try as a method of pain control. Not least because it can be administered quickly, cheaply and easily at home in the form of self-hypnosis using pre-recorded audio. The evidence also suggests that hypnosis is likely to be more beneficial for those who are more amenable to others' suggestions, as you would expect (and there are several tests available for assessing suggestibility).
PainRelief .com: What recommendations do you have for future research as a result of this work?
Response: Our findings were based on relatively short-term experimentally-induced pain, so it is vital that further clinical studies of high methodological quality are performed to establish whether these effects are replicated for real pain conditions.
None of the authors has any conflicts of interest to disclose.
Citation:
Neurosci Biobehav Rev. 2019 Feb 18;99:298-310. doi: 10.1016/j.neubiorev.2019.02.013. [Epub ahead of print]
The effectiveness of hypnosis for pain relief: A systematic review and meta-analysis of 85 controlled experimental trials.
Thompson T1, Terhune DB2, Oram C3, Sharangparni J3, Rouf R3, Solmi M4, Veronese N5, Stubbs B6.
https://www.ncbi.nlm.nih.gov/pubmed/30790634
[wysija_form id="3″]
[last-modified]
The information on PainRelief .com is provided for educational purposes only, and is in no way intended to diagnose, cure, or treat any medical or other condition. Always seek the advice of your physician or other qualified health and ask your doctor any questions you may have regarding a medical condition. In addition to all other limitations and disclaimers in this agreement, service provider and its third party providers disclaim any liability or loss in connection with the content provided on this website.
Last Updated on February 26, 2019 by PainRelief.com