PainRelief.com Interview with:
Eve Ling-Khoo,MSc. OT Candidate, BSc. Hons
Clinical Epidemiology, Ottawa Hospital Research Institute, Ottawa, Ontario, Canada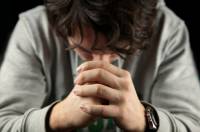 PainRelief.com: What is the background for this study? What are the main findings?
20% of adults worldwide suffer from chronic pain which impacts all facets of well-being.
Cognitive behavioral therapy (CBT) is the current gold standard for psychological intervention, but not everyone responds to it.
Mindfulness-based stress reduction (MBSR) is an alternative with the potential to improve the quality of life of patients with chronic pain.
PainRelief.com: What are the main findings?
Compared with usual care or wait-list / no care, both MBSR and CBT improve chronic pain symptoms in terms of three outcome measures (i.e. physical functioning, pain intensity and depression). The review synthesized both direct and indirect evidence for the potential health impact of CBT compared with usual or no care, MBSR compared with usual or no care, and Mindfulness-based stress reduction compared with CBT.
No evidence of an important difference between MBSR and cognitive behavioral therapy was found. At the time of this review, only one included study directly compared MBSR and CBT (also with usual care), and there were considerably fewer studies of Mindfulness-based stress reduction than of CBT, resulting in smaller MBSR sample sizes that could possibly limit the reliability of the results.
In addition, only 12 of the 21 included studies received ratings of fair or good quality. We would therefore suggest that findings from the review be viewed in light of potential limitations of the included studies.
PainRelief.com: What should readers take away from your report?
PainRelief.com: What recommendations do you have for future research as a result of this work?
This review suggests that Mindfulness-based stress reduction offers another potentially helpful intervention for chronic pain management. However, it is still too early to tell which of CBT or MBSR might be better for the treatment and management of chronic pain.
PainRelief.com: Is there anything else you would like to add?
Response: Future trials comparing Mindfulness-based stress reduction and cognitive behavioral therapy for chronic pain are necessary to further determine their difference in benefit to patients.
Citation:
Khoo E, Small R, Cheng W, et alComparative evaluation of group-based mindfulness-based stress reduction and cognitive behavioural therapy for the treatment and management of chronic pain: A systematic review and network meta-analysisEvidence-Based Mental Health 2019;22:26-35.
[wysija_form id="3″]
[last-modified]
The information on PainRelief.com is provided for educational purposes only, and is in no way intended to diagnose, cure, or treat any medical or other condition. Always seek the advice of your physician or other qualified health and ask your doctor any questions you may have regarding a medical condition. In addition to all other limitations and disclaimers in this agreement, service provider and its third party providers disclaim any liability or loss in connection with the content provided on this website.