PainRelief.com Interview with:
Fred Cohen, MD
Department of Medicine, 
Montefiore Medical Center and the Albert Einstein College of Medicine
Bronx, New York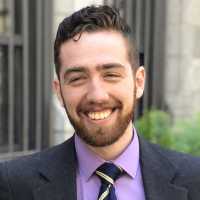 PainRelief.com: What is the background for this study?
Response: OnabotulinumtoxinA (onabot) and calcitonin gene-related peptide monoclonal antibodies (CGRP-targeted mAbs) are two medications used to treat chronic migraine. While both have been shown to significantly reduce monthly headache days, they are some patients that require further treatment after receiving one of these therapies. Prior to this study, there was limited data on the efficacy and safety of concomitant treatment with onabot and a CGRP-targeted mAb. 
PainRelief.com:? What are the main findings?
Response: Our study found after the addition of a CGRP-targeted mAb, 72.5% of patients reported a decrease in either monthly headache days or headache pain severity. More specifically, we report a further decrease of 5.7 monthly headache days in patients receiving concomitant treatment with onabot and a CGRP-targeted mAb (an additional 22.1% reduction from onabot alone). Only 8.5% of the study population reported emergent adverse effects after initiating a CGRP-targeted mAb. This included constipation, injection site reaction, and/or fatigue.
PainRelief.com: What should readers take away from your report?
Response: CGRP-targeted mAbs are a well-tolerated and effective treatment option for patients with chronic migraine undergoing treatment with onabot who require additional preventive therapy.
PainRelief.com: What recommendations do you have for future research as a result of this work?
Response: First, a randomized controlled trial or double blinded study would provide higher quality data.

Second, the study population taking fremanezumab was small. Therefore, a study focusing on combination therapy of onabot with fremanezumab would be a great addition. 
PainRelief.com: Is there anything else you would like to add?
Response: Overall, I want to stress that this study does not suggest a singular CGRP-targeted mAb to be superior to the others when concomitantly used with onabot. Further studies are warranted. 

Also, we found several patients who were denied coverage for concurrent treatment with onabot and a CGRP-targeted mAb. Each of them discontinued their CGRP-targeted mAb and reported an increased headache burden afterwards. Patients who suffer from chronic migraine face many barriers to treatment. A small percentage of these patients successfully traverse barriers at the levels of consultation, diagnosis, and treatment to obtain adequate headache care. I hope this study aids patients and providers in overcoming these obstacles.
Citation:
Fred Cohen, MD, Cynthia Armand, MD, Richard B Lipton, MD, Sarah Vollbracht, MD, Efficacy and Tolerability of Calcitonin Gene-Related Peptide Targeted Monoclonal Antibody Medications as Add-on Therapy to OnabotulinumtoxinA in Patients with Chronic Migraine, Pain Medicine, 2021;, pnab093, https://doi.org/10.1093/pm/pnab093]
The information on PainRelief.com is provided for educational purposes only, and is in no way intended to diagnose, cure, or endorse treat any medical or other condition. Always seek the advice of your physician or other qualified health and ask your doctor any questions you may have regarding a medical condition. In addition to all other limitations and disclaimers in this agreement, service provider and its third party providers disclaim any liability or loss in connection with the content provided on this website.