PainRelief.com Interview with:
Jeffrey Fudin, B.S., Pharm.D., FCCP, FASHP
Diplomate, American Academy of Pain Management
Section Editor, Pain Medicine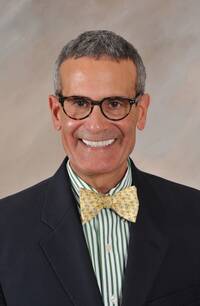 PainRelief.com: What is the background for this study?
Response: Osteoarthritis (OA) affects over 14% of the United States population. As such it is important to establish effective, well-tolerated, and safe medication options. Topical nonsteroidal anti-inflammatory drugs (NSAIDs) act locally and are strongly recommended for patients with knee osteoarthritis as a first line option prior to chronic oral NSAID use in an effort to minimize systemic exposure, as oral products, result in tremendously higher blood levels compared to their topical counterpart.
PainRelief.com: What are the main findings?
Response: Diclofenac sodium gel 1% (DSG 1%), a topical NSAID, provided better pain relief than non-drug vehicle alone for patients with knee osteoarthritis in 3 clinical trials. A post-hoc meta-analysis of these trials was conducted to determine the percentage of patients achieving a minimal clinically important improvement (MCII) in pain and other symptoms of OA to gain insight into the real world clinical impact of topical diclofenac for patients. The MCII is defined as the smallest improvement in symptoms viewed as clinically meaningful for patients. In short, the MCII represents an improvement of relevance in a clinical trial and the minimal meaningful change at an individual level.
PainRelief.com: What should readers take away from your report?
Response: MCII signifies an improvement of relevance in a clinical trial by taking the patient's perception into account. As applied to this post-hoc meta-analysis, the majority of DSG 1%-treated patients achieved clinically meaningful relief from OA pain and other symptoms within 1 week. Responses sustained over 12 weeks further suggested the clinical relevance of the meaningful patient benefits observed in the 3 original studies. Topical DSG 1%, which limits systemic NSAID exposure, was also generally well-tolerated in the original studies. It provides patients with an alternative to oral NSAIDs.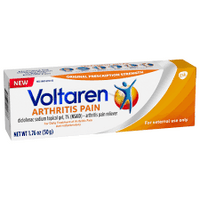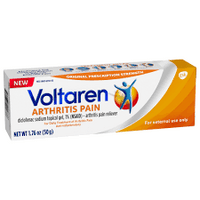 PainRelief.com: What recommendations do you have for future research as a result of this work?
Response: I would like to see long-term outcomes beyond the 12-week study periods up to one year or longer.


PainRelief.com: Is there anything else you would like to add?
Response: In 2015, the FDA strengthened the labeling of all NSAIDs which blanketly included topical NSAIDs, the latter of which have significantly less systemic exposure. There are many diclofenac formulations, such as nasal solutions, optic solutions, gels, creams, and patches, that are designed to release the drug locally rather than systemically. A long-term, prospective comparative study to assess relative adverse events and efficacy between topical and oral products would be amazing.
Any disclosures?
Dr. Fudin has received honoraria for consulting services from Abbott Laboratories, AcelRx Pharmaceuticals, Acutis Diagnostics, Inc., AstraZeneca, BioDelivery Sciences International, Firstox Laboratories, GlaxoSmithKline (GSK), Quest Diagnostics, and Salix Pharmaceuticals.
Citation: PainWeek 2020 abstract
Clinically Meaningful Results with Voltaren® Arthritis Pain (Topical Diclofenac Sodium 1%), a Non-surgical Treatment Option for Osteoarthritis of the Knee
Jeffrey Fudin1, Gilbert Shanga2, Richard Petruschke2
1Remitigate Therapeutics, Delmar, NY, USA. 2GSK Consumer Healthcare, Warren, NJ,
[last-modified]
The information on PainRelief.com is provided for educational purposes only, and is in no way intended to diagnose, cure, or treat any medical or other condition. Always seek the advice of your physician or other qualified health and ask your doctor any questions you may have regarding a medical condition. In addition to all other limitations and disclaimers in this agreement, service provider and its third party providers disclaim any liability or loss in connection with the content provided on this website.