PainRelief.com Interview with:
Kanu M. Okike, MD
Orthopedic Surgeon
The Hawaii Permanente Medical Group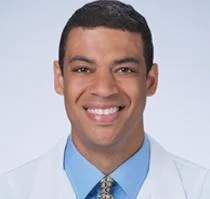 PainRelief.com: What is the background for this study? What are the main findings?
Response: Hip corticosteroid injections are a common treatment for osteoarthritis and other hip conditions.  Recently, isolated case reports have raised the question of whether hip corticosteroid injections could be associated with rapid progression of the arthritis process – a condition known as rapidly destructive hip disease (RDHD).
PainRelief.com: What are the main findings? Does the number or type of steroid injections matter?
Response: In this study of over 1000 injections performed in more than 700 patients, we found a strong association between hip corticosteroid injection and rapidly destructive hip disease (RDHD). While the risk of rapidly destructive hip disease (RDHD) following a single low-dose injection was low, the risk was higher in patients who received a high-dose injection or multiple injections.
PainRelief.com: What should readers take away from your report?
Response: Caution should be taken with hip steroid injections, especially those that are high-dose or multiple.
PainRelief.com: What recommendations do you have for future research as a result of this work?
Response: The observed association between hip steroid injection and rapidly destructive hip disease (RDHD) should be further evaluated in prospective studies, including randomized controlled trials.
Disclosures: We have no disclosures. There was no outside funding for this study.
Citation:
Click here to read "Rapidly Destructive Hip Disease Following Intra-Articular Corticosteroid Injection of the Hip"
DOI: 10.2106/JBJS.20.02155
The information on PainRelief.com is provided for educational purposes only, and is in no way intended to diagnose, cure, or treat any medical or other condition. Always seek the advice of your physician or other qualified health and ask your doctor any questions you may have regarding a medical condition. In addition to all other limitations and disclaimers in this agreement, service provider and its third party providers disclaim any liability or loss in connection with the content provided on this website.