PainRelief.com Interview with:
Erin Martin Ph.D. Candidate
Department of Neuroscience
Medical University of South Carolina
Charleston, SC 29425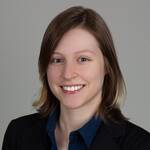 PainRelief.com: What is the background for this study?
Response: Anxiety and depressive disorders are highly prevalent. People with these disorders are increasingly using cannabis products for symptom management, either as an alternative to or in conjunction with traditional antidepressants.

The goal of this study was to examine the effect of medicinal cannabis product use on symptoms of anxiety and depression in a clinical population, and to assess important correlates of anxiety and depression such as chronic pain and quality of life.
PainRelief.com: What are the main findings?
Response: To do this, we recruited people that did or did not use medicinal cannabis products to complete an initial ("baseline") survey. Once participants completed this survey, they were sent invitations every three months to complete additional ("follow-up") surveys with similar questions. We found that people who used medicinal cannabis at baseline reported reduced depression and past-month average pain, as well as better sleep and quality of life, relative to people that did not use cannabis. This effect seemed to be specific to people that used products high in cannabidiol (CBD), but not THC, the main psychoactive chemical in the cannabis plant. We also found that initiating medicinal cannabis use during the follow-up period was associated with reductions in anxiety and depressive symptoms that were not observed in people that never used cannabis during the study.
PainRelief.com: What should readers take away from your report?
Response: Medicinal cannabis products, particularly those high in CBD, may help to alleviate symptoms of depression. However, best practices—especially with respect to dosing—are still unclear. It is also unclear from this study how medicinal cannabis products affect clinical anxiety symptoms, and if a longer duration of use is needed to see positive effects in this area.
PainRelief.com: What recommendations do you have for future research as a result of this work?
Response: This study demonstrates a clear need for placebo-controlled research on the capability of CBD to reduce symptoms of anxiety and depression in clinical populations. Future research should also look to determine best practices for dosing and treatment duration to optimize the antidepressant and anti-anxiety effects of CBD.
PainRelief.com: Is there anything else you would like to add?
Response: This study was supported by the Realm of Caring Foundation, a nonprofit dedicated to medicinal cannabis research and advocacy, and by the National Institute on Drug Abuse (NIDA).
Citation:
AUTHOR=Martin Erin L., Strickland Justin C., Schlienz Nicolas J., Munson Joel, Jackson Heather, Bonn-Miller Marcel O., Vandrey Ryan
TITLE=Antidepressant and Anxiolytic Effects of Medicinal Cannabis Use in an Observational Trial JOURNAL=Frontiers in Psychiatry VOLUME=12
YEAR=2021 PAGES=1554
URL=https://www.frontiersin.org/article/10.3389/fpsyt.2021.729800
DOI=10.3389/fpsyt.2021.729800 ISSN=1664-0640
The information on PainRelief.com is provided for educational purposes only, and is in no way intended to diagnose, cure, or treat any medical or other condition. Always seek the advice of your physician or other qualified health and ask your doctor any questions you may have regarding a medical condition. In addition to all other limitations and disclaimers in this agreement, service provider and its third party providers disclaim any liability or loss in connection with the content provided on this website.