PainRelief.com Interview with:
Kelechi R. Okoroha, M.D. 
Division of Sports Medicine
Department of Orthopedic Surgery
Henry Ford Health System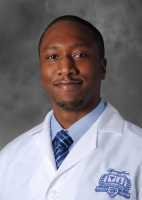 PainRelief.com: What is the background for this study?
Response: The United States is in the midst of an opioid epidemic. Postoperative prescriptions following surgery is thought to have a direct role in the availability and exposure of opioids to the general population. This study was created in order to assess the viability of having common sports surgeries without the use of opioids.
PainRelief.com: What are the main findings?
Response: Our studies main findings were that common sports procedures can be performed with little or no opioids. 45% of patients did not require breakthrough opioid medication and all patients were satisfied with their pain management. Factors that were associated with requiring opioids included history of anxiety/depression.
PainRelief.com: What should readers take away from your report?
Response: Readers can draw from our study that opioid medications are not necessary following common sports surgery. Pain can be effectively managed following these surgeries following a multimodal protocol as detailed in the study. As more procedures follow in suit with regard to pain management the hope is to decrease the abundance and abuse of opioids.
PainRelief.com: What recommendations do you have for future research as a result of this work?
Response: Future research should evaluate non opioid protocols vs. opioid protocols in a prospective randomized fashion in order to provide the highest level of research evidence behind these claims.
Citation:
Moutzouros V, Jildeh TR, Khalil LS, et al. A Multimodal Protocol to Diminish Pain Following Common Orthopedic Sports Procedures: Can We Eliminate Postoperative Opioids? [published online ahead of print, 2020 Apr 28]. Arthroscopy. 2020;S0749-8063(20)30334-0. doi:10.1016/j.arthro.2020.04.01
[last-modified]
The information on PainRelief.com is provided for educational purposes only, and is in no way intended to diagnose, cure, or treat any medical or other condition. Always seek the advice of your physician or other qualified health and ask your doctor any questions you may have regarding a medical condition. In addition to all other limitations and disclaimers in this agreement, service provider and its third party providers disclaim any liability or loss in connection with the content provided on this website.