PainRelief.com Interview with:
Rahul Shah
Medical Student
The University of Texas Medical Branch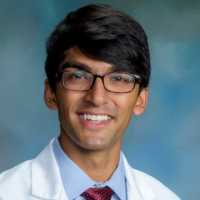 PainRelief.com: What is the background for this study?
Response: The United States has a unique overreliance on opioids for managing both acute and chronic pain, compared to many other developed nations. Opioid misuse and addiction frequently start with large doses of opioids prescribed after surgical interventions. This overprescribing contributes to the high rates of opioid use disorder and overdose deaths in the United States. There have been myriad interventions to curb opioid overprescribing, ranging from the DEA's hydrocodone rescheduling law to opioid prescribing guidelines issued by the CDC, states and orthopedics specialty organizations. 
PainRelief.com: What are the main findings?
Response: Our study evaluates recent trends in opioid prescription and pain control in the setting of joint replacement surgery, an area of limited research.

Our main findings are that from 2014 to 2017, the percentage of patients receiving at least one opioid prescription after total hip or knee replacement surgery increased, despite similar pain scores at discharge to two months post-discharge. Over this same time period, the total dosage prescribed in morphine milligram equivalents decreased overall. These findings were seen in the face of increasing number of policies and guidelines issued by governments, health-systems, medical and surgical specialty organizations, and healthcare payers aimed at curbing opioid overprescribing
PainRelief.com: What should readers take away from your report?
Response: The implications of our findings indicate that aggregate impact of policy interventions and guidelines designed to curb opioid overprescription are complex and may be limited in certain circumstances. These specific impacts need to be periodically evaluated for real-works effectiveness both in terms of rate of prescription and dosage moving forward.
PainRelief.com: What recommendations do you have for future research as a result of this work?
Response: Future research needs to evaluate the impact of individual policies and guidelines on opioid prescribing patterns, with more inputs from relevant stakeholders including patients and their families as well as community-based public health representatives. Research also needs to evaluate impacts of any opioid-related policy on pain control and functional status. We also need more study of patient-centered interventions that promote multimodal pain management strategies including non-opioid and non-drug approaches (e.g., Tai Chi, acupuncture, PT, electrical nerve stimulation, etc.) that can potentially reduce opioid overprescribing and its attendant toxicity.
No disclosures.
Citation:
Shah R, Kuo Y, Westra J, Lin Y, Raji MA. Opioid Use and Pain Control After Total Hip and Knee Arthroplasty in the US, 2014 to 2017. JAMA Netw Open. 2020;3(7):e2011972. doi:10.1001/jamanetworkopen.2020.11972
The information on PainRelief.com is provided for educational purposes only, and is in no way intended to diagnose, cure, or treat any medical or other condition. Always seek the advice of your physician or other qualified health and ask your doctor any questions you may have regarding a medical condition. In addition to all other limitations and disclaimers in this agreement, service provider and its third party providers disclaim any liability or loss in connection with the content provided on this website.