PainRelief.com Interview with:
Brian Cheng, PharmD
Senior Manager, Medical Affairs
Galt Pharmaceuticals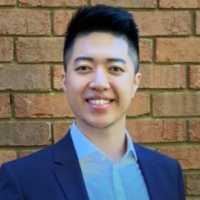 PainRelief.com: What is the background for this announcement
Response: Galt Pharmaceuticals announced a new drug approval to offer a non-opioid, non-controlled, non-addictive alternative for healthcare providers to manage patients suffering from pain. On July 8, 2020, the U.S. Food and Drug Administration approved the company's Supplemental Abbreviated New Drug Application for Orphengesic Forte (Orphenadrine Citrate, Aspirin, Caffeine tablets 50mg/770mg/60mg), over two months ahead of the scheduled goal date.
Orphengesic Forte is indicated for the relief of mild to moderate pain of acute musculoskeletal disorders, paired with rest, physical therapy and other measures. (More Important Safety Information is below.)
PainRelief.com: How does Orphengesic Forte differ from other pain relief medications?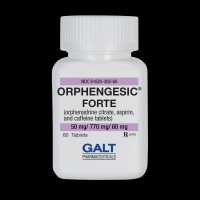 Response: Orphengesic Forte is a proven safe and efficacious pain management alternative healthcare providers can consider before prescribing an opioid. Orphengesic Forte utilizes a combination of non-opioid analgesics that work together synergistically to treat acute musculoskeletal pain conditions such as acute low back pain, sprains, strains, and tension headaches. This is a clear shift from the opioid-centric model as Orphengesic Forte is one of the few available options that utilize a multimodal approach without the inclusion of any opioid.
PainRelief.com: Isn't this an existing drug that went off the market? Why bring it back?
Response: Norgesic Forte was originally launched in the 1970s and prescribed to millions of Americans over the years.
Subsequent to its patent expiry, several generic equivalents (Orphenadrine, Aspirin, Caffeine) were available on the market up until around 10 years ago. Although the product was a great pain management alternative, generic makers stopped making it due to less demand related to increased demand and promotion of opioid-containing products.
The product has great brand recognition among the physician community and has helped millions of patients with mild to moderate pain. Therefore, Galt Pharmaceuticals acquired Orphengesic Forte in 2017 and submitted a supplemental ANDA to market it to the healthcare community and provide a much-needed pain management alternative amidst the ongoing opioid crisis.
PainRelief.com: When will it be available?
Response: Galt Pharmaceuticals is proud to manufacture Orphengesic Forte in the U.S. The American made product will be launched in August and available at all pharmacies across the United States.
PainRelief.com: What should readers take away from your report?
Response: Pain is very personal and the medical community is in need of more therapeutic options to treat pain.
This is also a win in the fight against the U.S. opioid epidemic. As we look to shift away from opioids, the multimodal approach is steadily becoming a mainstay of effective pain management. Multimodal analgesia entails utilizing different modalities to synergistically treat pain while reducing opioids and their associated side effects. Orphengesic Forte adopts this analgesia philosophy and will give providers the ability to treat their patients with pain in a different, but safe and effective way.
Healthcare providers: Healthcare industry providers are invited to reach out to the Medical Affairs team to learn more at medicalaffairs@galtrx.com.
People with acute pain: As of 7/27, the product is not yet available for prescribing, as we are still in the process of launching the product. We anticipate the product will be available in the supply chain mid-August. Should your doctor choose to prescribe Orphengesic Forte when it becomes available, you can contact the Galt Direct Help Desk at 855.965.2783 to locate a pharmacy in your area.
INDICATIONS AND USAGE
Orphengesic Forte (Orphenadrine Citrate, Aspirin and Caffeine 50 mg/ 770 mg/60 mg) Tablets are indicated in:
1. Symptomatic relief of mild to moderate pain of acute musculoskeletal disorders.
2. The orphenadrine component is indicated as an adjunct to rest, physical therapy, and other measures for the relief of discomfort associated with acute painful musculoskeletal conditions.
The mode of action of orphenadrine has not been clearly identified, but may be related to its analgesic properties. Orphengesic Forte Tablets do not directly relax tense muscles in man.

IMPORTANT SAFETY INFORMATION (ISI)
Contraindications
Orphengesic Forte is contraindicated in patients with glaucoma, pyloric or duodenal obstruction, achalasia, prostatic hypertrophy, obstructions at the bladder neck, myasthenia gravis, hypersensitivity to the drug, and known sensitivities to aspirin or caffeine.

Warnings and Precautions
• Orphengesic Forte is not recommended in patients with chicken pox, influenza, or flu symptoms due to the possible development of Reye's Syndrome. Reye's Syndrome is possibly associated with the use of aspirin.
• Patients should be cautioned on possible impairment of the ability to engage in potentially hazardous activities such as operating machinery or driving a motor vehicle.
• Aspirin should be used with extreme caution in the presence of peptic ulcers and coagulation.
• Safety of use of Orphengesic Forte in pregnancy, during lactation, or in the child-bearing age has not been established; the potential benefits should be weighed against the possible hazard to mother and child.
• The safe and effective use in children has not been established; Usage in children under 12 is not recommended.
• Confusion, anxiety, and tremors have been reported with concomitant propoxyphene and orphenadrine.
• Safety of continuous long term therapy with Orphengesic Forte has not been established; If prescribed for prolonged use, periodic monitoring of blood, urine, and liver function values is recommended.

Adverse Reactions
The side effects of Orphengesic Forte are those seen with aspirin and caffeine or those usually associated with mild anti-cholinergic agents. These may include tachycardia, palpitation, urinary hesitancy or retention, dry mouth, blurred vision, dilation of the pupil, increased intraocular tension, weakness, nausea, vomiting, headache, dizziness, constipation, and drowsiness.

For more safety information and the complete list of adverse reactions, please see the Full Prescribing Information for Orphengesic Forte.
[wysija_form id="3″]
[last-modified]
The information on PainRelief.com is provided for educational purposes only, and is in no way intended to diagnose, cure, or treat any medical or other condition. Always seek the advice of your physician or other qualified health and ask your doctor any questions you may have regarding a medical condition. In addition to all other limitations and disclaimers in this agreement, service provider and its third party providers disclaim any liability or loss in connection with the content provided on this website.