MedicalResearch.com Interview with:
Katsiaryna Bykov, PharmD, ScD
Instructor in Medicine, Harvard Medical School
Associate Epidemiologist
Division of Pharmacoepidemiology and Pharmacoeconomics
Brigham and Women's Hospital, Boston, MA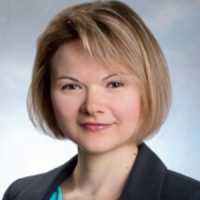 MedicalResearch.com: What is the background for this study? What are the main findings?
Response: Gabapentinoids (gabapentin and pregabalin) are increasingly utilized for postoperative analgesia. These are anticonvulsant drugs that are associated with sedation. Their use in the treatment of perioperative or postoperative pain is off-label, and recently FDA issued a warning about serious breathing problems associated with gabapentinoids in patients with other respiratory risk factors, including the use of opioids.
In this study, we focused on inpatient use of gabapentinoids and found that among patients who had major surgery and were treated with opioids, those who had gabapentinoids added to their therapy were twice as likely to experience opioid overdose and 70% more likely to experience respiratory complications that required the use of naloxone. The absolute risk of opioid-related adverse events was low (< 1%), although we could be underestimating the risks, given that the data on outcomes came from discharge forms and some hospitals may not have included these adverse events on them.
MedicalResearch.com: What should readers take away from your report?
Response: Adding gabapentinoids to opioids may not necessarily result in lowering the risk of opioid-related adverse events and may, actually, lead to higher risks due to, most likely, the additive or synergistic effects of these two drug classes.
MedicalResearch.com: What recommendations do you have for future research as a result of this work?
Response: Ultimately, we need more evidence on the risks and benefits of adding gabapentinoids to opioids. I believe, the evidence in support of benefits is still equivocal, and now we also have some evidence that it could be harmful. In our data we could not evaluate some of the outcomes that would be of interest, such as confusion, falls, pain control – it'll be important to get more insight on these before deciding whether the benefits of using gabapentinoids for pain control in this setting outweigh the risks.
MedicalResearch.com: Is there anything else you would like to add?
Response: There is a concerted effort to move away from opioids as the main treatment for pain, which is justified given their side effects and addiction potential. It is also challenging in many settings, including perioperative pain care, since pain needs to be treated and treated adequately. Emphasis on multimodal pain management has grown, yet the safety and effectiveness of various strategies that have been proposed are not yet clear. Ultimately, the decisions should be guided by evidence, so, as cliché as this may sound, we need more research.
Disclosures: "All potential conflicts of interests and funding sources are described in the paper".
Citation:
Bykov, K, Patorno, E, Franklin, JM, Vine, SM, Bateman, BT. Postoperative inpatient utilization of opioid and opioid‐sparing analgesics in the United States hospitals, 2007–2017. Pharmacoepidemiol Drug Saf. 2021; 1– 5. https://doi.org/10.1002/pds.5187
The information on MedicalResearch.com is provided for educational purposes only, and is in no way intended to diagnose, cure, or treat any medical or other condition. Always seek the advice of your physician or other qualified health and ask your doctor any questions you may have regarding a medical condition. In addition to all other limitations and disclaimers in this agreement, service provider and its third party providers disclaim any liability or loss in connection with the content provided on this website.
Last Updated on January 9, 2021 by PainRelief.com