PainRelief.com Interview with:
Padma Gulur MD
Professor of Anesthesiology and Population Health
Executive Vice Chair, Duke Anesthesiology 
Director, Pain Management Strategy and Opioid Surveillance
Duke University Health System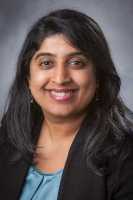 PainRelief.com:  What is the background for this study?  How is the light administered? Might your findings help explain why green is widely considered a 'calming' color?
Response: Pain management continues to be challenging given the limited options for pain relief and the significant continued reliance on opioid medications as a primary mode of pain relief which has lead to the prescription opioid epidemic facing the country. Opioid exposure during clinical care is a key risk factor for subsequent misuse, and the probability of prolonged use scales with both dose and duration of opioid exposure. Minimizing opioid exposures reduces misuse risk. To do so while still effectively treating pain relies on opioid sparing multimodal pain relief strategies. In practice, this manifests as polypharmacy or the use of multiple medication classes. However most medications come with a significant side effect burden. Non-pharmacological options remain limited in efficacy or are difficult to integrate into clinical care. Recent pre-clinical findings have demonstrated robust pain relief in response to exposure to green light. These effects occurred both through the addition of green illuminating light in the environment and through green-biased filtration of visualized ambient light.
We are conducting a pilot trial of exposure to green light for pain relief in paients that have recently undergone surgery to understand its effect on acute pain and to study its effect on chronic pain we are conducting the study in fibromyalgia patients. Our goal is to evaluate the feasibility and efficacy of eyeglasses-based colored light therapy. Recruitment for the acute arm of the study is complete. The chronic arm of the study is currently recruiting.
PainRelief.com: What are the main findings to date?
Response: Patients in the study were randomized to get either clear, blue-light or green-light filtering eyeglasses. Our early results indicate that green-light exposure has shown promise in providing more pain relief and reducing the need for opioids for patients.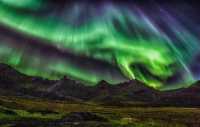 PainRelief.com: What should readers take away from your report?
Response: While more research needs to be conducted, this is promising as it is a relatively safe and side effect free way to obtain pain relief which is also something most patients can easily use.
PainRelief.com: What recommendations do you have for future research as a result of this work?
Response: We need to study the effects in larger populations and in different kinds of pain conditions to gain a deeper understanding of its potential.
This study has been funded by the NIH and is being conducted at the Pain relief and opioid mitigation innovation science (PROMIS) lab.Please visit us at www.promislab.org to learn more about pain relief research currently underway. No disclosures pertinent to this study.
Citation:
Ongoing clinical trial:
Opioid Sparing Potential of Light-Induced Analgesia: A Pilot Trial of a Novel, Non-Pharmacological Treatment for Pain.
https://clinicaltrials.gov/ct2/show/NCT03890419
The information on PainRelief.com is provided for educational purposes only, and is in no way intended to diagnose, cure, or treat any medical or other condition. Always seek the advice of your physician or other qualified health and ask your doctor any questions you may have regarding a medical condition. In addition to all other limitations and disclaimers in this agreement, service provider and its third party providers disclaim any liability or loss in connection with the content provided on this website.