PainRelief.com: What are the main findings?
Response: Our study is one of the first to investigate medical cannabis use in older individuals and how it relates to cognitive function. We conducted a cross-sectional study among 63 chronic pain patients over the age of 50 years who had medical cannabis licenses and who had used whole plant medical cannabis for at least 1 year. We compared this medical cannabis patients group with 62 older (50+ years of age) chronic pain patients without medical cannabis licenses. CogState computerized brief battery was used to assess cognitive performance of psychomotor reaction, attention, working memory, and new learning in both groups.  

Our results show that the medical cannabis patients did not differ from the non-medical cannabis patients in terms of cognitive performance measures.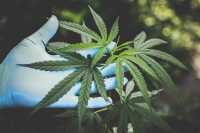 PainRelief.com: What should readers take away from your report?
Response: Considering the increasing use of medical cannabis in older populations, this study can be seen as a first step towards a better risk-benefit assessment of medical cannabis treatment in this population.

Our findings suggest that use of whole plant medical cannabis may not have a widespread impact on cognitive performance in older chronic pain patients.
PainRelief.com: What recommendations do you have for future research as a result of this work?
Response: There are substantial gaps in the literature that inhibit our ability to better understand the effects of cannabis use in old age on brain health. Our study had strengths in that it was an observational study and included measures of use of whole plant cannabis. As such, the study has higher ecological validity than studies measuring pharmaceutically extracted THC/CBD based medicines as most medical cannabis patients use the whole plant according to self-titrated schedules. Future studies are, however, urgently needed to confirm the results of this study. Longitudinal observational studies and Randomized Control Trials are needed to examine cause-effect relations between cognition and medical cannabis use in old age. Studies should include neuroimaging and other rigorous assessments of cognition, different types of medical cannabis strains and administration modes. Assessments should preferably include measures at baseline, prior to onset of cannabis use.
PainRelief.com: Is there anything else you would like to add?
Response: Chronic pain patients constitute the major bulk of medical cannabis patients and their numbers are expected to increase as the evidence-base for cannabis effectiveness continues to develop. Yet, the implications for this trend on brain health, particularly among old-adults, remain unknown. The current study points to a lack of widespread implications on cognitive function due to regular cannabis use for pain relief. While these findings may reduce concerns among pain management specialists and patients regarding the possible effects of cannabis on brain function, more research is needed to confirm these results and to further explore the risk-benefit estimation of medical cannabis use in this population.
Citation:
Sznitman, S.R., Vulfsons, S., Meiri, D. and Weinstein, G. (2020), Medical cannabis and cognitive performance in middle to old adults treated for chronic pain. Drug Alcohol Rev.. doi:10.1111/dar.13171
The information on PainRelief.com is provided for educational purposes only, and is in no way intended to diagnose, cure, or treat any medical or other condition. Always seek the advice of your physician or other qualified health and ask your doctor any questions you may have regarding a medical condition. In addition to all other limitations and disclaimers in this agreement, service provider and its third party providers disclaim any liability or loss in connection with the content provided on this website.