PainRelief.com Interview with:
Mwidimi Ndosi PhD MSc BSc PGCert (Clin Ed) FHEA RN 
Sarah Bennet and Beth Jones
Associate Professor in Rheumatology Nursing
University of the West of England, Bristol  
Honorary Researcher
University Hospitals Bristol and Weston NHS Trust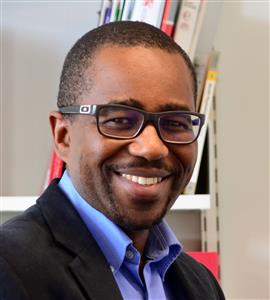 PainRelief.com: What is the background for this study? What are the main findings?
Response: Patient education is seen as an essential part of managing long-term conditions like inflammatory arthritis. Chronic inflammatory arthritis includes rheumatoid arthritis, psoriatic arthritis, and ankylosing spondylitis. We define patient education as a planned interactive learning process designed to support and enable people to manage their life with a disease and optimise their health and wellbeing.[1]
There are variations across Europe in the way patient education is delivered to people with inflammatory arthritis. In 2015, an international group of professionals and patients with inflammatory arthritis developed evidence-based recommendations for patient education [1]. This initiative was supported by the European Alliance of Associations for Rheumatology (EULAR), an organisation representing people with arthritis, health professionals in rheumatology and scientific societies of rheumatology in Europe.
In this study, we wanted to find out whether the recommendations were acceptable to patients and healthcare professionals. We also needed to know what helped people to follow these recommendations and what were barriers to putting them into practice. We surveyed health professionals in 20 countries in Europe, and 3 in Asia (India, Hong Kong and Japan) [2]