PainRelief.com Interview with:
Jaspreet K. Sodhi, PT, MPT, MPH, PhD
Division of Rehabilitation Sciences
University of Texas Medical Branch
Galveston, TX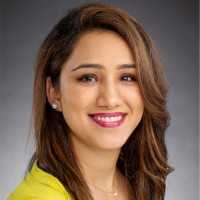 PainRelief.com: What is the background for this study?
Response: Little is known about the effect of pain and the long-term risk of becoming frail among older Mexican Americans, a population with high rates of frailty. The current study examined whether pain in older Mexican Americans is a risk factor for frailty among those who were non-frail at baseline.

PainRelief.com: What are the main findings?
Response: We found that those who reported pain were 1.7 times more likely to become frail over 18 years of follow up. Older age, hip fracture, high depressive symptoms and ADL disability were also associated with higher odds of becoming frail over time. Female participants, those with higher levels of education and those with a high cognitive function score were less likely to become frail over time.
PainRelief.com: What should readers take away from your report?
Response: Older adults are vulnerable to musculoskeletal pain due to progressive age-related pathological changes that impair their ability to cope with pain and eventually predisposes them to a greater risk of adverse health outcomes, comorbidities, functional impairments, disability and frailty.

Our study establishes that non-frail older Mexican Americans with pain are more likely to experience frailty over time than those without pain. This effect persisted after controlling for demographics and health characteristics.
PainRelief.com: What recommendations do you have for future research as a result of this work?
Response: We found that the percent of older Mexican Americans with pain-associated frailty increased from 24.4% in 1995/96 to 41% in 2012/13. This increase is concerning and the reasons for it are unclear. This finding suggests a need to develop policies to increase access to culturally appropriate interventions for optimal management of common conditions (e.g., diabetes, arthritis, and depression) associated with pain in this population. With the recent federal rule restricting prescribing of opioid analgesics, there is a need to facilitate access of those living with pain to evidence-based non-opioid modalities like physical therapy, occupational therapy, joint injections and integrative care. The current study suggests that future research should aim to design interventions for early prevention and treatment of pain which may reduce frailty and improve the quality of life in this at-risk and underserved population.
PainRelief.com: Is there anything else you would like to add?
Response: This work was supported by the National Institute on Aging, the National Institute on Minority Health and Health Disparities, the Texas Resource Center on Minority Aging Research, and the National Center for Medical Rehabilitation Research in the National Institute of Child Health and Human Development in the National Institutes of Health (R01 AG10939, R01 AG017638, 1P30 AG059301-01, K01 HD086290, and R01 MD010355).
The authors of this study have no conflict of interest to declare.
Citation:
Sodhi JK, Karmarkar A, Raji M, Markides KS, Ottenbacher KJ, Al Snih S. Pain as a predictor of frailty over time among older Mexican Americans. Pain. 2019.
[wysija_form id="3″]
[last-modified]
The information on PainRelief.com is provided for educational purposes only, and is in no way intended to diagnose, cure, or treat any medical or other condition. Always seek the advice of your physician or other qualified health and ask your doctor any questions you may have regarding a medical condition. In addition to all other limitations and disclaimers in this agreement, service provider and its third party providers disclaim any liability or loss in connection with the content provided on this website.
Last Updated on November 18, 2019 by PainRelief.com