PainRelief.com Interview with:
Roger Cady, MD
VP Neurology
Lundbeck Pharmaceutical
La Jolla Research Center
San Diego, CA 92121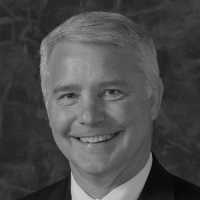 PainRelief.com: What is the background for this study?
Response: The RELIEF study evaluated how preventive migraine candidates may benefit from a VYEPTI infusion during an active migraine attack when administered within 1 to 6 hours of a moderate to severe migraine attack. VYEPTI is the first and only intravenous (IV) infusion approved for the preventive treatment of migraine in adults.
PainRelief.com: What are the main findings?
Response: In the study, VYEPTI met both co-primary endpoints, showing early benefit for time to headache pain freedom, and time to the absence of most bothersome symptoms (MBS), compared to placebo. Patients treated with VYEPTI experienced headache pain freedom and absence of their MBS at 2 hours post-infusion, achieving the key secondary endpoints.
Consistent with pivotal trials, VYEPTI was well-tolerated in the RELIEF study with similar rates of treatment-emergent adverse events (TEAE) seen vs. placebo (10.9% vs. 10.3%, respectively).
PainRelief.com: What should readers take away from your report?
Response: In the RELIEF study, administering VYEPTI during an active migraine resolved headache and migraine-associated symptoms and extended the time to the next migraine attack versus placebo. These data provide important insights into the spectrum of therapeutic needs of patients experiencing frequent migraine episodes. Furthermore, an active migraine would not be an obstacle for initiating preventive treatment with VYEPTI.
PainRelief.com: What recommendations do you have for future research as a result of this work?
Response: Historically, patients with migraine have had to wait several weeks for the effect of their preventive medications to manifest. We purposefully designed the RELIEF study with the knowledge that patients experiencing high-frequency of migraine attacks could have an active migraine when administered preventive treatment with VYEPTI.
This research indicates the greater need for innovative treatments that can help migraine patients throughout the various stages of their journey. Lundbeck's sole focus on brain health positions the company to continue to lead this type of groundbreaking research, unearthing insights that help us better understand the most complex organ in the body: the brain.
Disclosures: I am Vice President of Neurology at Lundbeck. VYEPTI is a product of Lundbeck's.
Citation:
Winner PK, McAllister P, Chakhava G, et al. Effects of Intravenous Eptinezumab vs Placebo on Headache Pain and Most Bothersome Symptom When Initiated During a Migraine Attack: A Randomized Clinical Trial. JAMA. 2021;325(23):2348–2356. doi:10.1001/jama.2021.7665
The information on PainRelief.com is provided for educational purposes only, and is in no way intended to diagnose, cure, or treat any medical or other condition. Always seek the advice of your physician or other qualified health and ask your doctor any questions you may have regarding a medical condition. In addition to all other limitations and disclaimers in this agreement, service provider and its third party providers disclaim any liability or loss in connection with the content provided on this website.
Last Updated on June 15, 2021 by PainRelief.com