PainRelief.com Interview with:
Dr. Ken Mautner, MD
Associate Professor, Department of Physical Medicine and Rehabilitation and
Department of Orthopedic Surgery
Emory University
Atlanta, GA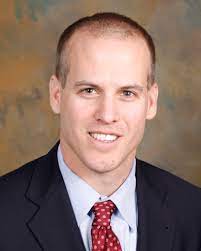 PainRelief.com: What is the background for this study?
Response: With so much talk about "stem cell" therapy in orthopedics today and with the burden of pain from millions who suffer from knee osteoarthritis,  we wanted to conduct a well designed study that would allow us to see if there is a superior source of cellular treatments for knee osteoarthritis.  We were fortunate to receive a large grant from the Marcus Foundation to conduct this study.  

While there are some studies out there on the topic, very few have the scientific rigor that our study had including patients being blinded to whether they were getting a steroid injection or a cellular treatment.  
Our study included four different treatment options: an injection of bone marrow concentrate, stroll vascular fraction, umbilical cord tissue, and corticosteroids.  
PainRelief.com: What are the main findings?
Response: The main results are that at one year post injection, all four treatment arms were significantly better than they were pre-treatment, but none of the cellular groups outperformed corticosteroids as a treatment for knee osteoarthritis.   In addition, the MRI's that were done at one year, did not show any significant differences between all four groups in terms of cartilage/ knee osteoarthritis findings.
PainRelief.com: Is cell-based therapy more or less expensive?  Do side effects differ?
Response: Cell based therapy is significantly more expensive than corticosteroids as most insurance companies do not cover the procedure and it usually costs thousands of dollars out of pocket for these injections.
As for side effects, there is evidence that steroids may in fact be detrimental to the cartilage in the knee joints (accelerate the progression of OA) and therefore many caution against having these done as a regular treatment for knee osteoarthritis.  
PainRelief.com: What should readers take away from your report?
Response: We at Emory believe there is a role for cell based therapy, but that there is more needed to be studied to figure out who may or may not respond to these treatments and when, in fact, it may be preferred to corticosteroid injections for knee osteoarthritis. Without knowing some of that information, it is hard to know which, if any, of these treatment should be recommended for which patients.  There will be subsequent papers that emerge from our data that might start to shed some additional light on this when we analyze who did well with certain, individual treatments.
No disclosures
Citation:
Mautner, K., Gottschalk, M., Boden, S.D. et al. Cell-based versus corticosteroid injections for knee pain in osteoarthritis: a randomized phase 3 trial. Nat Med (2023). https://doi.org/10.1038/s41591-023-02632-w
https://www.nature.com/articles/s41591-023-02632-w
The information on PainRelief.com is provided for educational purposes only, and is in no way intended to diagnose, cure, or treat any medical or other condition. Always seek the advice of your physician or other qualified health and ask your doctor any questions you may have regarding a medical condition. In addition to all other limitations and disclaimers in this agreement, service provider and its third party providers disclaim any liability or loss in connection with the content provided on this website.
Last Updated on November 8, 2023 by PainRelief.com