PainRelief.com Interview with:
Kao-Ping Chua, MD, PhD
Susan B. Meister Child Health Evaluation and Research Center
Department of Pediatrics, University of Michigan Medical School
Ann Arbor MI 48109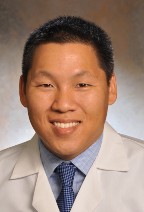 PainRelief.com: What is the background for this study? What are the main findings?
Response: Using national data, we show that U.S. dental opioid prescribing decreased 45% between 2016-2022, but this decrease slowed during the COVID-19 pandemic.
If pre-pandemic trends had continued, we estimated that 6.1 million fewer opioid prescriptions from dentists would have been dispensed between June 2020 and December 2022.
PainRelief.com: What should readers take away from your report?
Response: Our prior research shows that two-thirds of dental opioid prescribing is for tooth extraction, a procedure for which non-opioids are equally effective and safer options for pain.

This implies that most dental opioid prescribing is likely unnecessary. In light of this, our current study's findings raise the concern that progress towards reducing unnecessary dental opioid prescribing may be slowing and highlight the continued importance of dental opioid stewardship initiatives.
PainRelief.com: What recommendations do you have for future research as a result of this study?
Response: Our database lacked information on the reasons that dentists prescribed opioids. In the future, we plan to examine rates of opioid prescribing for specific procedures during the pandemic using claims data.
Disclosures: I have received honoraria from the Benter Foundation and consulting fee from the U.S. Department of Justice
Citation:
Zhang J, Nalliah RP, Waljee JF, Brummett CM, Chua KP. Association between the COVID-19 outbreak and opioid prescribing by U.S. dentists. PLoS One. 2023 Nov 2;18(11):e0293621. doi: 10.1371/journal.pone.0293621. PMID: 37917644.
https://pubmed.ncbi.nlm.nih.gov/37917644/#:~:text=Discussion%3A%20U.S.%20dental%20opioid%20prescribing,of%20dental%20opioid%20stewardship%20initiatives.
The information on PainRelief.com is provided for educational purposes only, and is in no way intended to diagnose, cure, or treat any medical or other condition. Always seek the advice of your physician or other qualified health and ask your doctor any questions you may have regarding a medical condition. In addition to all other limitations and disclaimers in this agreement, service provider and its third party providers disclaim any liability or loss in connection with the content provided on this website.
Last Updated on November 3, 2023 by PainRelief.com