PainRelief.com Interview with:
Raveendhara R. Bannuru MD, PhD, FAGE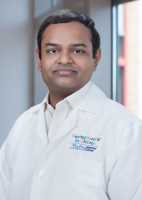 Director, Center for Treatment Comparison and Integrative Analysis (CTCIA)
Deputy Director, Center for Complementary and Integrative Medicine (CCIM)
Asst Professor of Medicine, Tufts University School of Medicine
Asst Professor of Clinical & Translational Science
Sackler School of Graduate Biomedical Sciences
Division of Rheumatology, Tufts Medical Center
Boston, MA
PainRelief.com: What is the background for this study? What are the main findings?
Response: Though the higher rates of certain adverse events due to NSAIDs are well documented, we were curious about how soon these adverse events can begin to manifest. We were similarly interested in the efficacy trajectories of NSAIDs, because previous studies had conducted analyses of the last reported follow-up times for the drugs, but we noticed that many of the studies had only very short-term follow up ranging between 1-4 weeks which didn't provide a more complete picture of the therapeutic effect over time.

The key findings of our study are that the widely used NSAIDs are very effective for short-term pain relief but their efficacy wanes over a period of 12 weeks. The adverse events though mild in nature start appearing within 4 weeks of treatment.
PainRelief.com: What should readers take away from your report?
Response: Clinicians and patients should remain mindful of the efficacy and safety trajectories of NSAIDs when formulating a pain management regimen. NSAIDs can provide effective symptom relief over short-term periods of up to 12 weeks. Though adverse events begin to manifest early, the side effects are mild. However, we would advise caution in prescribing consistent NSAID regimens for a duration of 12 weeks and beyond; our data suggest that after this point, the efficacy and safety trade-off of NSAIDs may no longer be favorable. This is particularly important for patients who have chronic conditions that necessitate consistent pain management along with managing other comorbidities.
PainRelief.com: What recommendations do you have for future research as a result of this work?
Response: It would be ideal for future research to focus on pragmatic designs that reflect real-world clinical practice. For example, a randomized controlled trial that examines the efficacy and safety of cyclical NSAID switching regimens. The incorporation of non-pharmacologic therapeutic options into such study designs may also be informative, to demonstrate how the dosing levels of NSAIDs can be retained at the lowest possible levels.
We have no disclosures pertinent to this study.
Citation:
Osani M, et al "Duration of symptom relief and early trajectory of adverse events for oral NSAIDs in knee osteoarthritis: a systematic review and meta-analysis" Arthritis Care Res 2019; doi:10.1002/acr.23884.
[wysija_form id="3″]
[last-modified]
The information on PainRelief.com is provided for educational purposes only, and is in no way intended to diagnose, cure, or treat any medical or other condition. Always seek the advice of your physician or other qualified health and ask your doctor any questions you may have regarding a medical condition. In addition to all other limitations and disclaimers in this agreement, service provider and its third party providers disclaim any liability or loss in connection with the content provided on this website.