PainRelief.com Interview with: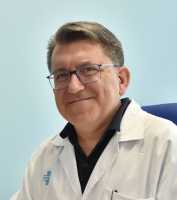 Dr. Enric Aragonès, MD PhD
Family Physician. Catalan Health Institute and
IDIAP Jordi Gol
Barcelona
PainRelief.com: What is the background for this study? What are the main findings?
Response: Our team follows a line of research in the development, evaluation and implementation of new models of collaborative care to improve the management and outcomes of depression in primary care in Spain. Taking into account the close epidemiological, physiopathological and clinical relationships between depression and chronic pain, we designed a multicomponent care model at the integrated management of this comorbidity: the DROP (DepRession and Pain) program.

In the present RCT, our results show some effect in the improvement of depressive symptoms but, contrary to hypothesis, we have not demonstrated its efficacy in the evolution of chronic pain.
PainRelief.com: What should readers take away from your report?
Response: Our results are consistent with previous studies showing the difficulty of modifying the chronic course of chronic pain, especially in a sample such as our study: elderly patients with musculoskeletal pain of many years of evolution and chronic depression in most cases.
On the other hand, we believe that a part of the lack of efficacy found may be due to the difficulties in achieving adequate adherence of both treating doctors and patients to the recommendations, guidelines and resources of the DROP program. Here we can see the difficulty of transferring clinical interventions developed in the scientific settings to real-life clinical practice, with their limitations and conditioning factors (time constraints, competing demands, inertia…).
PainRelief.com: What recommendations do you have for future research as a result of this work?
Response: It is necessary to design therapeutic or clinical management interventions solidly based on scientific evidence, but at the same time including implementation strategies so that these interventions are integrated and have value in clinical practice in the real world. In view of the results obtained in our study, we have continued with a line of qualitative research to evaluate the perceptions of patients and professionals involved in the DROP program, on the difficulties or obstacles to its implementation, as well as on the opportunities that it entails. With this information we will redesign and model the program to increase its effectiveness and facilitate the adherence of users.
PainRelief.com: Is there anything else you would like to add?
Response: Both, depression and chronic pain are conditions extremely prevalent in primary care settings and often coexist in the same patients. However, there are shortcomings in its clinical management and we think that the clinical outcomes could be improved. It is necessary to develop new programs -effective, useful and easy to implement- to enhance the clinical practice in primary care and the results in patients.
Citation:
Aragonès, Enric & Rambla, Concepció & Lopez-Cortacans, German & Pires, Catarina & Sánchez-Rodríguez, Elisabet & Caballero, Antonia & Miró, Jordi. (2019). Effectiveness of a collaborative care intervention for managing major depression and chronic musculoskeletal pain in primary care: A cluster-randomised controlled trial. Journal of Affective Disorders. 10.1016/j.jad.2019.04.004.
[last-modified]
The information on PainRelief.com is provided for educational purposes only, and is in no way intended to diagnose, cure, or treat any medical or other condition. Always seek the advice of your physician or other qualified health and ask your doctor any questions you may have regarding a medical condition. In addition to all other limitations and disclaimers in this agreement, service provider and its third party providers disclaim any liability or loss in connection with the content provided on this website.
Last Updated on April 18, 2019 by PainRelief.com