PainRelief.com Interview with:
Prof. Dr. Ernil Hansen
Department of Anesthesiology
University Hospital Regensburg
Regensburg, Germany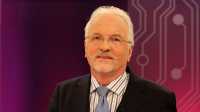 PainRelief.com: What is the background for this study? What are the main findings?
Response: It is becoming more and more clear that besides drugs and surgery it is communication that makes therapy effective. A meta-analysis we had conducted recently, suggested some beneficial effects of taped words played during surgery in older studies.

Our current study on 385 patients showed evidence that a text based on hypnotherapeutic principles an reduce postoperative pain and use of opioids. Pain within the first 24h after surgery decreased by 25%, opioid requirement by 34%. Six patients needed to be treated to save one patient from opioid exposure at all. High demand for analgesics was reduced by 41%. 
PainRelief.com: What should readers take away from your report?
Response: The demonstration of perception under general anesthesia not merely in a few but in a considerable portion of patients calls for a more careful behavior in the OR with reduced noise level and avoidance of thoughtless or even negative conversations.
With this simple, feasible, non-drug method, without risks and costs or efforts and distraction of physicians and nurses, surgery can be supported and side effects reduced.
PainRelief.com: What recommendations do you have for future research as a result of this study?
Response: For wide applicability, our study included different types of general surgery limited to a duration of 1-3 hours. Further studies should confirm our encouraging results and extend investigations to more extensive and painful surgeries such as cardiac surgery. Moreover, other unconscious patients might benefit as well from such taped therapeutic communication during intensive care, coma, resuscitation, or palliative care.
PainRelief.com: Is there anything else you would like to add? Any disclosures?
Response: No commercial interests lie behind this approach. Instead the text and the princle of text generation is freely available on request. We wish to stimulate wider use of therapeutic communication in medical practice, for conscious and unconscious patients.
Citation:
Nowak Hartmuth, Zech Nina, Asmussen Sven, Rahmel Tim, Tryba Michael, Oprea Guenther et al. Effect of therapeutic suggestions during general anaesthesia on postoperative pain and opioid use: multicentre randomised controlled trial BMJ 2020; 371 :m4284
The information on PainRelief.com is provided for educational purposes only, and is in no way intended to diagnose, cure, or treat any medical or other condition. Always seek the advice of your physician or other qualified health and ask your doctor any questions you may have regarding a medical condition. In addition to all other limitations and disclaimers in this agreement, service provider and its third party providers disclaim any liability or loss in connection with the content provided on this website.