PainRelief.com Interview with:
Eric J. Roseen, DC, MSc
Department of Family Medicine
Boston University School of Medicine
Department of Rehabilitation Science
Massachusetts General Hospital Institute of Health Professions
Boston, MA 02215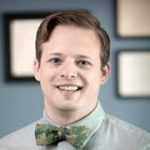 PainRelief.com: What is the background for this study? What are the main findings?
Response: The Back to Health Study is a noninferiority randomized controlled trial of yoga, physical therapy, and back pain education for chronic low back pain. Participants were recruited from a SafetyNet hospital (Boston Medical Center) and seven affiliated federally-qualified community health centers. Participants reflected the population served by this health system, they were predominately low-income and non-white.
The yoga intervention consisted of 12 group-based, weekly, 75-minute, hatha yoga classes incorporating poses, relaxation and meditation exercises, yoga breathing and yoga philosophy. Thirty minutes of daily home practice was encouraged and supported with at-home yoga supplies. The physical therapy intervention consisted of 15 one-on-one 60-minute appointments over 12 weeks. During each appointment, the physical therapist utilized the Treatment-Based Classification Method and supervised aerobic exercise, while providing written instructions and supplies to continue exercises at home. The self-care intervention consisted of reading from a copy of The Back Pain Handbook, a comprehensive resource describing evidence-based self-management strategies for chronic lower back pain including stretching, strengthening, and the role of psychological and social factors. Participants received check-in calls regarding the reading every three weeks.
The main findings from the trial published in Annals of Internal Medicine found that yoga was non-inferior to physical therapy in terms of pain and function outcomes.
In this study published in Pain Medicine, we wanted to dig deeper and understand the characteristics of patients who tended to do better no matter what treatment they received (i.e., predictors) and characteristics that modified the likelihood that they would improve with a particular treatment (i.e., treatment effect modifiers). This type of information is useful to patients and clinicians who are trying to decide which type of treatment may be best for a unique individual experiencing back pain.
PainRelief.com: What are the main findings?
Response: We first looked at predictors of a significant improvement in back-related function (a 30% improvement on the Roland Morris Disability Questionnaire). Predictors of improvement included having attained more than a high school education, a higher income, employment, no or few depressive symptoms, lower perceived stress, few work-related fear avoidance beliefs, high pain self-efficacy, and being a nonsmoker.
We then looked at treatment effect modifiers. Overall, adults with chronic low back pain (cLBP) have better results from yoga and physical therapy compared to reading evidence-based self-help materials. While this finding was consistent across many patient characteristics, pain medication use, fear avoidance, and patient expectations appeared to be treatment effect modifiers.
For example, among the study participants that were also using pain medication to treat chronic lower back pain, a significant effect was observed among more participants in yoga (42 percent) or physical therapy (34 percent) compared with self-care (11 percent).

This study also highlights the effect that fear can have on patient outcomes. Among the participants identified to have less fear around physical activity, participants were more likely to have a significant improvement with yoga (53 percent) or physical therapy (42 percent) than self-care (13 percent). Offering treatment that matches patient preferences or expectations is practical, patient-centered, and also supported by our findings. Individuals who expected to do well with yoga were more likely to have a meaningful improvement in their function if they received yoga (62 percent) compared to receiving physical therapy (39 percent).
PainRelief.com: What should readers take away from your report?
Response: We have three main findings.
First, yoga and physical therapy were more effective than self-care in our study. This finding was consistent in many different types of patients.
Second, this effect was greater for two groups: patients already using pain medication and patients without fear of exercise worsening their back pain.
Third, participants with expectations that yoga would be helpful were more likely to benefit from yoga than physical therapy although, overall, yoga and physical therapy were similarly effective.
PainRelief.com: What are implications of your findings for clinicians, health system leaders, and insurers?
Response:  Our study adds additional support to clinical practice guidelines which already recommend both yoga and physical therapy for chronic low back pain. Primary care providers and other clinicians should be comfortable referring patients with chronic low back pain to yoga and physical therapy, especially patients who expect those treatments will help. Many primary care providers already refer patients with chronic low back pain to physical therapy and this service is almost always covered by insurers. Yoga is less integrated into routine care for chronic low back pain, and typically not covered by healthcare insurance.

Health systems should consider implementing yoga for back pain programs, and insurers should consider including yoga as a reimbursable service for patients with chronic low back pain.
PainRelief.com: What recommendations do you have for future research as a result of this work?
Response: Our findings should be replicated in future prospective research. With many potential treatments for chronic low back pain, additional studies exploring and confirming effect modifiers are needed so that clinicians can individualize their care recommendations to each patient. Uniform collection of data on baseline characteristics and clinical outcomes, as recommended by the NIH Task Force on Research Standards for Chronic Low Back Pain, is important. This would allow investigators to combine data from multiple trials to form larger samples that may provide more definitive information on treatment effect modifiers.
Disclosures: The Back to Health Study (5R01-AT005956) was funded by the National Center for Complementary and Integrative Health (NCCIH). Dr. Roseen is supported by funding from the NCCIH (1F32AT009272) and by the Boston University Clinical and Translational Science Institute (CTSI) Clinical Research Training Program (National Center for Advancing Translational Sciences, 1UL1TR001430).
Citation:
Eric J Roseen, DC, MSc, Hanna Gerlovin, PhD, David T Felson, MD, MPH, Anthony Delitto, PT, PhD, Karen J Sherman, PhD, MPH, Robert B Saper, MD, MPH, Which Chronic Low Back Pain Patients Respond Favorably to Yoga, Physical Therapy, and a Self-care Book? Responder Analyses from a Randomized Controlled Trial, Pain Medicine, , pnaa153, https://doi.org/10.1093/pm/pnaa153
[wysija_form id="3″]
The information on PainRelief.com is provided for educational purposes only, and is in no way intended to diagnose, cure, or treat any medical or other condition. Always seek the advice of your physician or other qualified health and ask your doctor any questions you may have regarding a medical condition. In addition to all other limitations and disclaimers in this agreement, service provider and its third party providers disclaim any liability or loss in connection with the content provided on this website.