PainRelief.com Interview with:
Matthew Halpert, Ph.D., B.S
Baylor College of Medicine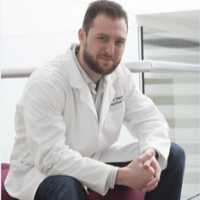 PainRelief.com: What is the background for this study?
Response: The background will actually encompass my disclosure.  A little over a year ago, Medterra was one of a couple of CBD companies that approached me about conducting some small scale studies focused on CBD and its anti-inflammatory properties.  It became very obvious, very quickly that some (most) companies were not interested in actual science or data, but rather just wanted to try and increase their CBD-fad based revenue by using my name and affiliations. Medterra proved to be very different and genuinely wanted legitimate data and science to support and direct products, innovations, stories etc.  I always warned them that the 'data will be the data' and they agreed to live by that….even if the data wasn't as supportive as they may have hoped.  Being a true academic researcher, I found this to be more than acceptable and Medterra and Baylor College of Medicine entered into a Sponsored Research Agreement (SRA) in which Medterra provides product and money for research, and my lab performs the research and reports back the data.
PainRelief.com: What are the main findings?
Response: Following that agreement, my lab conducted many studies looking at the biology of CBD, its potential anti-inflammatory roles, and the such….and we found that there may genuinely be some very strong therapeutic potential with CBD and chronic inflammatory conditions. Some of the things we observed were reductions in inflammatory mediators such as TNFa and IL-6 and a quelling of neutrophil activity (a cell commonly associated with inflammation). Many of these things happen to also underlie chronic human conditions, such as arthritis…and this potential started to intrigue all of us. As I happen to already have established veterinary connections with some collegues at Sunset Animal Hospital, I proposed to Medterra the idea of sinking more money into the science to allow us to do a small canine-arthritic clinical study, since canine arthritis closely mimics the human condition. This way, we may truly start to translate 'lab results' into something that might actually be therapeutically beneficial in the clinic. But again, I warned them that this was to be a double-blind, placebo controlled study that was essentially out of my hands…and that the data would be whatever they are, for better or worse….and they would have to accept that. But as genuine as Medterra has been, they were only too excited to be such a leader in the CBD-science space and immediately green-lit the project and recommended publication regardless of the results.
Somewhat to my surprise (I admit), in just 1 month of relatively small CBD doses, most dogs (80-90%) in the 'higher' CBD groups saw significant benefit in mobility and attitude, with around a 50% reduction in pain scores and arthritic-based impediments. The dogs in the placebo and lower dose group reported no such benefit (indicating a fairly small placebo effect in this study). Neither the owners or vet knew which dog was in which group during the scoring and examinations, and had no incentive to be less than honest. Blood and chemistry work was also performed (e.g. liver and kidney function, immune cells, etc) and the CBD appeared to be safe and well tolerated with no adverse events reported and no 'red flags' during the course of study. The dogs were typically around 80lbs, a mix of M/F and breed, and in general I was kind of surprised to see such a large clinical benefit in such a short time. In fact, even 2 weeks after the dogs stopped consuming the CBD, there was still a significant reduction in pain scores…which indicates to me that the CBD was most likely alleviating underlying inflammatory issues and not simply masking the pain temporarily. Many of the owners sent along very happy notes about how well their dogs were doing.
PainRelief.com: What should readers take away from your report?
Response: I think at this point, my study along with others pretty well show that CBD (non-psychoactive, non-addictive) can reduce inflammation in reasonably significant ways by addressing much of the underlying physiology driving such a robust response in the first place. And several different inflammatory pathways have now been demonstrated to be regulated by CBD, so I don't think I'm saying anything even remotely controversial here. It is what it is. NOW….how therapeutic it might be for any individual is up for debate as all people (and dogs) are different. But for the majority of users, it would seem that CBD is reasonably safe with a minimalistic side effect profile, and may be a cost effective option for animals and people suffering from some sort of ongoing inflammatory issue, such as arthritis. I would mention to of course proceed with caution and medical oversight though if you are taking other drugs/medicines as there may be interactions that we aren't ready for yet.
PainRelief.com: What recommendations do you have for future research as a result of this work?
Response: Well, I think there are a couple of obvious next steps here. This canine study was only 4-6 weeks long, and the jury is out as to what we might see after longer CBD use. Might the symptoms reduce even more? Might the patients be cured? Or might something negative show up that informs us to occasionally take a break from medicating with CBD? We simply don't know the answer to that as of today. Could CBD be useful in other chronic inflammatory conditions, such as colitis or 'lower back pain?' I think certainly merits a look. And of course, these studies eventually need to evolve into full scale human clinical trials, as the true potential for benefit needs to be discerned and highlighted compared to the anecdotal claims floating around. Science must lead the way….
PainRelief.com: Is there anything else you would like to add?
Response: As I mentioned, I do now have a tie with Medterra and help guide their scientific direction. However, I am not paid for "positive results" or to "sell Medterra" or anything like that. My job is to be genuine and faithful to the data, and help Medterra move through that. I would also add that in my studies, I always qualify my products/reagents. By this, I mean that when someone sends me their "awesome CBD product" to research, I first analyze it (e.g. by Mass Spectrometry, Transmission Electron Microscopy, etc.) and quite often have found the product to be less than advertised. This may mean there was less CBD than reported, more THC than reported, less purity, and even sometimes clear evidence of contamination. A couple of times, there was actually nothing even in the bottle (just water or oil I guess). So while I am not going to list names here, I would recommend to all consumers to do their due diligence and understand that this space is not yet really regulated and to make sure you are purchasing from a reputable source.
Citation:
Verrico CD, Wesson S, Konduri V, et al. A randomized, double-blind, placebo-controlled study of daily cannabidiol for the treatment of canine osteoarthritis pain [published online ahead of print, 2020 Apr 24]. Pain. 2020;10.1097/j.pain.0000000000001896. doi:10.1097/j.pain.0000000000001896
https://pubmed.ncbi.nlm.nih.gov/32345916/
[wysija_form id="3″]
[last-modified]
The information on PainRelief.com is provided for educational purposes only, and is in no way intended to diagnose, cure, or treat any medical or other condition. Always seek the advice of your physician or other qualified health and ask your doctor any questions you may have regarding a medical condition. In addition to all other limitations and disclaimers in this agreement, service provider and its third party providers disclaim any liability or loss in connection with the content provided on this website.