PainRelief.com Interview with:
Sharon M Weinstein, MD, FAAHPM
Neurology; Pain Medicine; Hospice and Palliative Medicine
Professor of Anesthesiology and Adjunct Professor of Pediatrics
University of Utah, Salt Lake City, Utah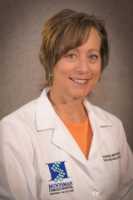 PainRelief.com:  What is the background for this study?

Response: I've been practicing pain medicine and palliative care for over 30 years. In the past several months since the onset of the coronavirus pandemic, I have learned a lot implementing telemedicine in different practice settings.
From the clinician's perspective, the experience implementing telemedicine varies widely depending on tangible support provided. For example, having dedicated staff to instruct patients in the mechanics of telemedicine and having staff to "room" patients has been critical to my success. Having the health care system prepared with EHR infrastructures has also been essential to smooth operations.
Last Updated on October 9, 2020 by PainRelief.com