PainRelief.com Interview with:
Joseph Albert Karam, MD
Assistant Professor of Clinical Orthopaedic Surgery
Associate Program Director, Orthopaedic Surgery Residency
The University of Illinois at Chicago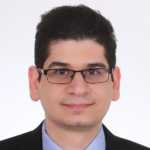 PainRelief.com:  What is the background for this study?Would you describe the multimodal pain plan?
Response: Pain after joint replacement surgery has been historically managed by protocols centered on opioid medication. Given the side effects associated with these medications, the risk for long term addiction and evidence showing that opioids are not necessarily the best at treating pain perioperatively in joint replacement, multimodal pain management protocols have been established. These protocols utilize different families of medications that target pain at different steps in the pain pathway.

The exact protocol varies from one institution to the other but typically include systemic agents such as acetaminophen, non-steroidal anti-inflammatories/COX-2 inhibitors, gabapentinoids, corticosteroids, as well as loco-regional interventions such as local infiltration analgesia and regional nerve blocks. 'Pre-emptive analgesia' which most commonly uses a nonsteroidal anti-inflammatory, acetaminophen and/or a gabapentinoid has also been demonstrated to play a key role. Additional measures such as NMDA antagonists and epidural catheters can also be used in select cases. Non-pharmacological treatments such as cryotherapy, cryoneurolysis and electrical nerve stimulation have also been described. Our preferred institutional protocol is detailed in the paper.
PainRelief.com: What are the main findings?
Response: Multimodal analgesia has been showed to be more efficient and safer than opioid-based protocols at controlling perioperative pain in joint replacement, with reduced side effects and reduced overall opioid consumption. This is especially relevant in the era of the 'opioid epidemic' that is affecting our country.
PainRelief.com: What should readers take away from your report?
Response: The management of pain after total joint replacement should involve the use of multiple non-opioid treatments that can affect pain signals at different steps of the pathway, and opioid medications should be kept as a last resort for breakthrough pain. Ideally, multimodal analgesia should begin preoperatively and continue throughout the perioperative period and beyond discharge.
PainRelief.com: What recommendations do you have for future research as a result of this work?
Response: There is substantial room for future research regarding perioperative pain management in joint replacement. The optimal components of local infiltration analgesia are still not clearly identified. Systemic agents such as dexmedetomidine have spurred interest in reducing pain and opioid consumption in joint replacement patients and should be further studied. Sustained local delivery of anti-inflammatories or local anesthetics by loading them onto suture material or onto the implants themselves has been evaluated in experimental studies and requires further work in the clinical setting. Non-pharmacological treatments such as cryoneurolysis or electrical nerve stimulation have been looked at in limited series and further research is needed to better appreciate their efficacy.
PainRelief.com: Is there anything else you would like to add?
Response: We have made significant strides in perioperative pain management for patients undergoing total joint replacement, and have been able to significantly decrease the use of opioids thus avoiding adverse effects and potential issues with addiction. This has become especially relevant in the face of the opioid pandemic that is affecting our country. Optimizing pain management in joint replacement is also paramount given the increasing number of joint replacement operations being performed on an outpatient basis, where patients are expected to be comfortable enough to go home on the same day after surgery, and where we want to avoid early re-admissions which can be due, in part, to inadequate post-operative pain control. Future research on systemic, local and non-pharamacological treatments will help us further enhance perioperative pain protocols for our patients.
I personally have nothing to disclose. My co-authors' disclosures can be found on the website of the American Academy of Orthopaedic Surgery (AAOS), they do not directly pertain to the work discussed.
Citation:
Karam JA, Schwenk ES, Parvizi J. An Update on Multimodal Pain Management After Total Joint Arthroplasty. J Bone Joint Surg Am. 2021 Jul 7. doi: 10.2106/JBJS.19.01423. Epub ahead of print. PMID: 34232932.
The information on PainRelief.com is provided for educational purposes only, and is in no way intended to diagnose, cure, or treat any medical or other condition. Always seek the advice of your physician or other qualified health and ask your doctor any questions you may have regarding a medical condition. In addition to all other limitations and disclaimers in this agreement, service provider and its third party providers disclaim any liability or loss in connection with the content provided on this website.