PainRelief.com Interview with:
Molly Candon, PhD
Research Assistant Professor, Center for Mental Health, Department of Psychiatry
Assistant Professor, Department of Health Care Management
Director, Associate Fellows Program, Leonard Davis Institute of Health Economics
Perelman School of Medicine and the Wharton School
University of Pennsylvania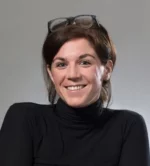 PainRelief.com: What is the background for this study? What are the main findings?
Response: Insurance design for pain care, including whether treatments are covered and how generously they are covered, is an important element of access and adherence. Acupuncture therapy is a safe and evidence-based treatment for numerous pain conditions, and our team was curious if acupuncture coverage has changed in recent years given the need for non-opioid treatments during the ongoing opioid epidemic.
PainRelief.com: What should readers take away from your report?
Response: Insurance coverage for acupuncture is increasing, at least according to the Medical Expenditure Panel Survey, a nationally representative survey of households in the U.S. However, the majority of costs for acupuncture were paid out of pocket in 2019. We believe that insurers should cover acupuncture for indications for which it has been shown to be clinically effective, such as low back pain.
PainRelief.com: What recommendations do you have for future research as a result of this work?
Response: A key limitation of this study is the reliance on self-reported data and fact that we did not directly examine indications associated with acupuncture use. In a future study that uses the same survey data, we will compare the use of and coverage for acupuncture among patients with different pain conditions. We also believe a study that leverages insurance claims data would be an important contribution to the literature. Such a study would allow researchers to better understand how insurance design affects access and adherence to pain care.
PainRelief.com: Is there anything else you would like to add?
Response: The opioid epidemic did not happen in a vacuum. To address the chronic pain epidemic, patients and providers need to be able to utilize safe and effective non-opioid treatments such as acupuncture therapy.
Citation:
Candon M, Nielsen A, Dusek JA. Trends in Insurance Coverage for Acupuncture, 2010-2019. JAMA Netw Open. 2022;5(1):e2142509. doi:10.1001/jamanetworkopen.2021.42509
The information on PainRelief.com is provided for educational purposes only, and is in no way intended to diagnose, cure, or treat any medical or other condition. Always seek the advice of your physician or other qualified health and ask your doctor any questions you may have regarding a medical condition. In addition to all other limitations and disclaimers in this agreement, service provider and its third party providers disclaim any liability or loss in connection with the content provided on this website.