PainRelief.com Interview with:
Maryann Mason, PhD
Department of Emergency Medicine
Northwestern University Feinberg School of Medicine
Buehler Center for Health Policy and Economics,
Northwestern University, Chicago, Illinois
PainRelief.com: What is the background for this study?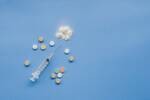 Response: This study came about because we were looking at data for Cook County, Illinois and saw an increase in older adult opioid overdose deaths.  That made us wonder if there was a national trend or the observation was limited to our local area.  We undertook the research to determine that and found that it is indeed a national phenomenon.
PainRelief.com: What are the main findings?
Response: The two main findings are that opioid overdose deaths among older adults increased greatly from 1999 to 2019.
Black men had the highest overdose rates by far among older adults.
PainRelief.com: What should readers take away from your report?
Response: Older adults are not immune from the opioid epidemic gripping this county. Older adult Black men are at disproportionate risk of fatal opioid overdose.
PainRelief.com: What recommendations do you have for future research as a result of this work?
-Increase/improve screening for opioid use disorder and substance use disorder among older adults.
-Offer treatment options that meet the needs of older adults including accessibility and services for hearing and vision impaired older adults.
-Train people in the lives of older adults about risk for opioid overdose, and naloxone administration.
-Address social determinants of health for older adult Black men.
PainRelief.com: Is there anything else you would like to add?
Response: This is part of what we hope to be a larger research agenda to understand and address older adult substance misuse.
Citation:
Mason M, Soliman R, Kim HS, Post LA. Disparities by Sex and Race and Ethnicity in Death Rates Due to Opioid Overdose Among Adults 55 Years or Older, 1999 to 2019. JAMA Netw Open. 2022;5(1):e2142982. doi:10.1001/jamanetworkopen.2021.42982
The information on PainRelief.com is provided for educational purposes only, and is in no way intended to diagnose, cure, or treat any medical or other condition. Always seek the advice of your physician or other qualified health and ask your doctor any questions you may have regarding a medical condition. In addition to all other limitations and disclaimers in this agreement, service provider and its third party providers disclaim any liability or loss in connection with the content provided on this website.