PainRelief.com Interview with:
Richard L. Nahin, Ph.D., M.P.H
Lead Epidemiologist
National Center for Complementary and Integrative Health (NCCIH)
National Institutes of Health
Bethesda, Maryland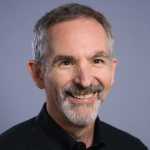 PainRelief.com: What is the background for this study?
Response: Individuals of Hispanic ancestry living in the U.S. include numerous subpopulations that vary in the prevalence of chronic disabling conditions, as well as exhibit differences in socioeconomic status, health behaviors, global health status, health care utilization, and genetic profiles. 

Despite this evidence, there are few nationally representative studies examining the epidemiology of pain in these Hispanic subpopulations, and none that compared global measures of pain chronicity, severity, nor examined the influence of race on potential associations with pain in Hispanics.
PainRelief.com: What are the main findings?
Response: Pain in U.S. adult Hispanics varies substantially by their ancestral country of origin. These ancestral subpopulations have distinct demographic and health status profiles. Those of Puerto Rican Ancestry reported high levels of chronic, severe, and debilitating pain, while those of Mexican Ancestry reported substantially lower levels. These differences in pain persist after controlling for demographic characteristics.
PainRelief.com: What should readers take away from your report?
Response: This report documents substantial differences in health status among underserved populations and provides a baseline for continuing research on pain, with the eventual goal of eliminating disparities in pain assessment and treatment.
PainRelief.com: What recommendations do you have for future research as a result of this work?
Response: As a group, Hispanics likely share several cultural values (Familismo, Machismo, Stoicism and Caballerismo) that might impact on whether an individual with pain accurately reports the pain. While there are no data of which we are aware that examined similarities and differences in the application of these cultural values across Hispanic subpopulations, these values likely become less important as an individual assimilates into the majority culture. Research is needed to directly compare these cultural values across Hispanic subpopulations, as well as the relationships of these values to global measures of pain.
While my study adds to a growing literature documenting the large differences in health status among Hispanic subpopulations, an especially under-researched area is whether Hispanic subpopulations with severe, chronic, and/or debilitating pain receive appropriate pain management. Research has found that Hispanic populations, in general, receive suboptimal medical care for their pain, I am not aware of any such data for specific Hispanic subpopulations. Given that I saw substantial dfferences in education level and health insurance coverage across Hispanic subpopulations, both of which are associated with health care utilization in general, it is likely that there is variation in access to medical care for pain across these subpopulations. If available, such data would help policy makers and health care providers identify and treat the most underserved Hispanic populations.
PainRelief.com: Is there anything else you would like to add?
Response: My findings are unlikely to result from cultural or language biases in the pain questions themselves, since the questions underwent extensive testing and cross-cultural validation both in the U.S. and internationallyand were designed "to provide information on disability that is comparable throughout the world."
I have no financial disclosure
Citation:
Nahin RL. Pain Prevalence, Chronicity and Impact Within Subpopulations Based on Both Hispanic Ancestry and Race: United States, 2010-2017. J Pain. 2021 Jul;22(7):826-851. doi: 10.1016/j.jpain.2021.02.006. Epub 2021 Feb 23. PMID: 33636375.
The information on PainRelief.com is provided for educational purposes only, and is in no way intended to diagnose, cure, or treat any medical or other condition. Always seek the advice of your physician or other qualified health and ask your doctor any questions you may have regarding a medical condition. In addition to all other limitations and disclaimers in this agreement, service provider and its third party providers disclaim any liability or loss in connection with the content provided on this website.