PainRelief.com Interview with:
Ken M. Hargreaves, DDS, PhD
Professor and Chair
Department of Endodontics
The University of Texas Health Science Center at San Antonio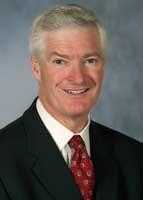 PainRelief.com: What is the background for this study? What are the main findings?
About ten years ago our lab found that the omega-6 lipids can generate pain-producing lipids by activating the capsaicin (found in red hot chili) receptor. At about that time, other scientists reported that a related lipid, the omega-3, can generate pain-relieving lipids. 
Scientists have known for a long time that both omega-6 and omega-3 lipids are "essential fatty acids", meaning that our body does not make them so they must come in our diet.
So, we tested the idea that a high omega-6 diet would be a risk factor for pain. That is exactly what we found: mice fed a high omega-6 diet had greater pain-like responses after inflammatory or neuropathic injury.
Mice with diabetic neuropathy actually had worsening of symptoms after a high-6 diet. Importantly, this was largely reversed in mice fed a high omega-3 diet.
We also found a drug that blocked the release of the omega-6 lipids from cell membranes and this drug significantly reduced diabetic neuropathy pain in mice.
We then transitioned to clinical research.  We collected ankle skin biopsies from participants with type II diabetic neuropathy and from age- and sex-matched controls.  The tissue levels of omega-6 lipids predicted pain levels, with higher omega-6 lipids associated with higher reports of pain.
---
PainRelief.com: What should readers take away from your report?
Dietary recommendations have been made for patients with many disorders such as cardiovascular disease, diabetes and autoimmune disease. Our findings suggest that pain should be added to this list and that a diet enriched with a higher ratio of omega-3 to omega-6 lipids may help to reduce pain.
Examples of foods with a high omega 3:6 ratio are tune (25:1 of omega 3:6), broccoli (6:1), flax seeds (4:1), mango (3:1), spinach (5:1) and lettuce (2:1). Examples of foods with excessive omega-6:3 would include many processed foods cooked in vegetable oils such as French fries, hamburgers and the like.
PainRelief.com: What recommendations do you have for future research as a result of this study?

Response: Our study has identified several paths for future research including a clinical trial evaluating the effects of a high omega 3:6 diet on pain, development of new drugs to block omega-6 release and the possible development of lipids as a biomarker for pain.
No disclosures.
Citation:
Boyd, J.T., LoCoco, P.M., Furr, A.R. et al. Elevated dietary ω-6 polyunsaturated fatty acids induce reversible peripheral nerve dysfunction that exacerbates comorbid pain conditions. Nat Metab 3, 762–773 (2021). https://doi.org/10.1038/s42255-021-00410-x
The information on PainRelief.com is provided for educational purposes only, and is in no way intended to diagnose, cure, or treat any medical or other condition. Always seek the advice of your physician or other qualified health and ask your doctor any questions you may have regarding a medical condition. In addition to all other limitations and disclaimers in this agreement, service provider and its third party providers disclaim any liability or loss in connection with the content provided on this website.