PainRelief.com Interview with:
Jessica Chen, Ph.D. (pronouns: she/her)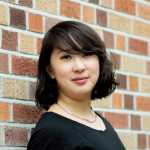 Clinical Psychologist | VA Puget Sound, Seattle
Staff Psychologist | TelePain Clinic | VISN 20 Pain Medicine & Functional Restoration Center
Core Investigator | Health Services Research & Development | Seattle-Denver Center of Innovation
Assistant Professor | Department of Psychiatry & Behavioral Sciences University of Washington School of Medicine
Seattle, WA 98108
PainRelief.com: What is the background for this study?
Response: Chronic pain affects two-thirds of U.S. military veterans, and nearly 10% of veterans report severe pain that leads to significant distress or impairment. Within the Veterans Health Administration (VHA), interdisciplinary pain management has been the standard of care for high-impact, complex chronic pain, but rural patients are less likely to receive these services.
Telehealth provides an opportunity to address problems with accessing care in rural communities. In 2018, VA Puget Sound launched a regional pain telehealth program, TelePain, to bring interdisciplinary pain care using video telehealth to rural veterans in the Northwest.
In this study, we examined the impact of implementing TelePain on access to pain care among rural patients living in Washington state from 2015-2019 and compared their access to urban patients. All patients had moderate to severe chronic pain, and we included patients with any type of pain (e.g., back, neck, migraines, fibromyalgia, etc.). This study is a retrospective cohort analysis of VA data.
PainRelief.com: What are the main findings?
Response: Among rural patients, there was a significant shift towards using video telehealth after TelePain was implemented, from 3.2% of pain care being delivered over telehealth to 11.5%.
When looking at the entire population of VA patients with moderate to severe chronic pain in this region, rural patients were accessing pain care over telehealth at higher rates than urban patients (1.6% vs. 0.5%).
However, when we looked at overall access to any kind of pain care (combining in-person and video telehealth), rural patients still lagged behind urban patients overall. By the end of the study in 2019, 16.6% of urban patients with moderate to severe chronic pain were accessing pain care compared with 13.6% of rural patients.
PainRelief.com: What should readers take away from your report?
Response: Implementing a pain telehealth program increased the use of pain care via telehealth among rural patients. However, these patients appeared to be substituting visits that would have otherwise occurred in-person with telehealth. This may be beneficial for patient satisfaction or convenience, but it also means that the program did not reach a significantly larger proportion of the population with chronic pain.
PainRelief.com: What recommendations do you have for future research as a result of this work?
Response: We are now studying the use of evidence-based implementation strategies to improve the reach of TelePain. When rolling out new telehealth programming, we would recommend that programs use highly targeted, population health strategies to increase access; otherwise, services may not get to the patients who are in need but have access barriers. We also recommend that researchers study the implementation process so that they understand what works and what does not. With COVID-19 leading to such major changes in healthcare delivery, it will be particularly important to see who is able to make use of telehealth and who cannot.
PainRelief.com: Is there anything else you would like to add?
Response: Policy changes, such as improved broadband coverage, will likely be needed if we want to minimize the digital divide that can arise with new video telehealth programs.
Any disclosures?
The VA Quality Enhancement Research Initiative (QUERI) funded this project, titled "Expanding TelePain Across VISN20" (I50 HX002902). The views expressed in this interview and article are those of the authors and do not necessarily reflect the position or policy of the Department of Veterans Affairs.
Citation:
Chen JA, DeFaccio RJ, Gelman H, Thomas ER, Indresano JA, Dawson TC, Glynn LH, Sandbrink F, Zeliadt SB. Telehealth and rural-urban differences in receipt of pain care in the Veterans Health Administration. Pain Med. 2021 Jun 18:pnab194. doi: 10.1093/pm/pnab194. Epub ahead of print. PMID: 34145892.
The information on PainRelief.com is provided for educational purposes only, and is in no way intended to diagnose, cure, or treat any medical or other condition. Always seek the advice of your physician or other qualified health and ask your doctor any questions you may have regarding a medical condition. In addition to all other limitations and disclaimers in this agreement, service provider and its third party providers disclaim any liability or loss in connection with the content provided on this website.