PainRelief.com Interview with:
Rui Huang MA
Department of Sociology
University at Buffalo
Buffalo, NY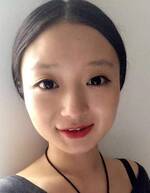 PainRelief.com: What is the background for this study?
Response: In the U.S., approximately 58.5 million people (23.7% of adults) have arthritis, and at least 15 million of them suffer from severe arthritis-attributable joint pain. Severe joint pain is strongly associated with impaired functioning, disability, mortality, and limited life chances. People with less education disproportionately suffer from joint pain and reduced quality of life.
However, existing research on social determinants of pain relies primarily on individual-level data; it rarely examines the role of macro sociopolitical contexts, such as state-level policies. Moreover, relatively little is known about the geographic distribution of pain, and even less is known about geographic variation in socioeconomic disparities in pain.
To our knowledge, this is the first study to look at how U.S. state-level policies and characteristics shape risk of pain, and educational disparities in pain.
PainRelief.com: What are the main findings?
The prevalence of joint pain varies strikingly across U.S. states, ranging from 6.9% in Minnesota to 23.1% in West Virginia (even after accounting for age and other demographic differences across states). States in the South (especially the lower Mississippi Valley) and southern Appalachia have particularly high prevalence of joint pain and as well as high educational inequalities therein.
Educational gradients in joint pain exist in all states but vary substantially in magnitude. These cross-state variations in the education-pain association are primarily due to variation among the least educated (those who did not complete high school).
More generous SNAP (food stamp) programs and higher social cohesion in states predict reduced prevalence of joint pain. Moreover, states with lower Gini indexes, which measure income inequality, have lower educational disparities in joint pain.
Our study thus provides evidence that state-level policies can reduce pain prevalence and educational disparities in pain.
PainRelief.com: What should readers take away from your report?
Response: Our findings that more generous SNAP programs and higher social cohesion predict lower prevalence of pain indicate that both material resources and social functioning play critical roles in shaping pain risk. Specifically, SNAP, formerly known as food stamps, serves as a crucial means of nutrition assistance in the U.S., offering material support to those who are disadvantaged, enhancing their access to food and improving their overall food security.

The increase in the generosity of SNAP benefits could potentially alleviate pain by promoting healthier eating habits and alleviating the life stress associated with food insecurity. Social cohesion is a key component of social functioning. It is possible that some social factors affect pain through the detrimental impact of adverse social environment and "social threats" (e.g., social conflicts, isolation, devaluation), which can lead to physical reaction such as inflammation and immune system changes.
Why do state contexts seem to matter more for the less educated? Education can function as a "personal firewall," protecting more highly-educated people from undesirable state-level contexts. In contrast, less-educated individuals are more likely to be impacted by state-level economics and welfare policies.
PainRelief.com: What recommendations do you have for future research as a result of this study?
Response: Our study implies that more studies are needed to better understand how macro contextual factors shape social disparities in pain and pain management.
Our findings show that chronic pain should be addressed via macro-level policies, not only through individual-level interventions. Specifically, state governments could implement policies to enhance food security, foster social cohesion, and decrease income inequality. It is crucial to take quick action to manage and prevent this disabling pain condition, particularly in states with extremely high prevalence of joint pain, and among less educated individuals, who are disproportionately affected.
Citation:
Huang R, Yang Y, Zajacova A, Zimmer Z, Li Y, Grol-Prokopczyk H. Educational disparities in joint pain within and across US states: do macro sociopolitical contexts matter? Pain. 2023 Jul 3. doi: 10.1097/j.pain.0000000000002945. Epub ahead of print. PMID: 37399230.
https://pubmed.ncbi.nlm.nih.gov/37399230/
The information on PainRelief.com is provided for educational purposes only, and is in no way intended to diagnose, cure, or treat any medical or other condition. Always seek the advice of your physician or other qualified health and ask your doctor any questions you may have regarding a medical condition. In addition to all other limitations and disclaimers in this agreement, service provider and its third party providers disclaim any liability or loss in connection with the content provided on this website.
Last Updated on July 19, 2023 by PainRelief.com