Chronic Pain Patients: Opioid Induced Constipation a Serious Concern After Surgery
PainRelief.com Interview with:
Jonathan Jahr, MD, DABA, FASA
Dr. Jonathan Jahr is an anesthesiologist in Los Angeles, California and is affiliated with multiple hospitals in the area, including UCLA Medical Center and UCLA Medical Center-Santa Monica. He received his medical degree from New York Medical College and has been in practice for more than 20 years.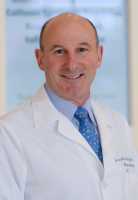 PainRelief.com: What is the background for this study? Why is it important?
Response: I have worked in the hospital setting for the past 25 years and have conducted multiple studies on different opioid and non-opioid strategies for managing both chronic and acute pain. I also co-edited a textbook entitled Essence of Analgesia and Analgesics. My background and the research I've done sets the stage for newer pain management protocols that can provide patients with significant pain relief, and improved satisfaction and outcomes due to fewer or avoided opioid related side effects (ORADS) such as opioid-induced constipation (OIC).
PainRelief.com: What are some of the obstacles facing chronic pain patients, esp. when they require surgery?
Response: Often times, chronic pain patients are already on significant doses of opioids prior to surgery. With the added pain of surgery and recovery, opioids are not expected to help with pain relief, as these patients have likely built a tolerance to opioid therapy as a result of their chronic pain condition(s). This group of patients is also at particularly high risk for uncontrolled pain, therefore, alternative therapies must be considered.

Whether or not these patients' opioid dosage is increased, up to 80 percent may experience the side effect of opioid-induced constipation. A successful bowel movement is often a standard criteria for discharge, so it's very important for the post-surgical team to diagnose and treat opioid-induced constipation with an option that works quickly without interfering with their other medications. Because opioid-induced constipation is caused by the way opioids work in the gut, laxatives may be unsuccessful in providing relief. When this happens, a medicine that targets the underlying cause of opioid-induced constipation may help.

My preference is methylnaltrexone as I find it to be the most predictable for helping opioid-induced constipation patients have a bowel movement.
PainRelief.com: What are the key factors in your approach to treating chronic pain patients?
Response: My goal when treating chronic pain patients is to try to minimize or eliminate opioids preoperatively and maximize multimodal pain strategies to mitigate poor outcomes and low patient satisfaction scores. By communicating with all specialties involved in the surgical and post-op process including nurses and pharmacists, we are able to provide the patient with a more comfortable situation and manage their opioid doses properly.
PainRelief.com: What should readers take away from your experience?
Response: I'd like for readers to understand that multimodal pain therapy works, and pre-emptive analgesia may play an important role in this, although not fully evaluated scientifically. It's also important for patients to talk to their doctor about any side effects they may be experiencing, including constipation.
PainRelief.com: What recommendations do you have for future research as a result of your work?
Response: I'd like to see large multicenter trials, with all variables tightly controlled, to assess the efficacy of pre-emptive analgesia and improvements in outcomes of chronic pain patients following painful surgery.
I also believe methylnaltrexone is an important medication that could provide added value beyond its current indications.
PainRelief.com: Is there anything else you would like to add? Any disclosures?
Response: I recently organized, designed and conducted a trial on platelet function an IV meloxicam that was presented at the Post Graduate Assembly of the New York State Society of Anesthesiologists in December '18. I am also a consultant for Salix Pharmaceuticals.
[wysija_form id="3″]
[last-modified]
The information on PainRelief.com is provided for educational purposes only, and is in no way intended to diagnose, cure, or treat any medical or other condition. Always seek the advice of your physician or other qualified health and ask your doctor any questions you may have regarding a medical condition. In addition to all other limitations and disclaimers in this agreement, service provider and its third party providers disclaim any liability or loss in connection with the content provided on this website.